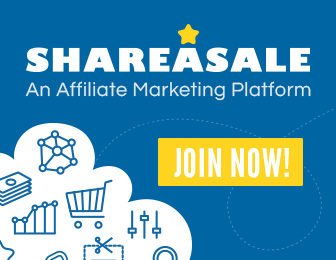 Our outer layer of skin (known as epidermis) is continuously shedding. In fact for normal individuals our epidermis is completely replaced by new one in approximately 4 weeks time. And this is happening all over body where skin is present, such as arms, legs, chest, scalp, face etc. The older epidermis flakes away normally and we do not notice it because they produce tiny flakes. But sometimes (e.g. due to infection by yeast like fungus malassezia) the shedding of dead skin becomes rapid and large flakes are produced which we know as dandruff.
It is important to know that it is not easy to cure dandruff, but it is not difficult either to control. Hence we should aim to control dandruff instead of trying to cure it, which may land you in frustration. There are several home remedies available for dandruff control and some are here for you to check.
Home remedy for dandruff: Use shampoo daily:
It is commonly used method for dandruff control. Wash the flakes down the drain by shampooing daily. Shampoo can help you to reduce excess oil produced by hair follicles and sebaceous glands, which helps in formation of large flakes in scalp.
Home remedy no 2. for dandruff: Switch shampoo:
If your regular shampoo is no more able to control dandruff, it is time to use another type of shampoo with different active ingredient, e.g. if you are using a shampoo with active ingredient ketoconazole, you may try shampoo with selenium sulfide or vice-versa. First shampoo may not be able to control dandruff after using for sometimes due to development of resistance; hence you need to switch over your shampoo.
Home remedy no 3. for dandruff :Try tar based antidandruff shampoo:
If regular antidandruff shampoos are not working you can try tar based shampoo. Tar is being used as anti dandruff medication for more than 200 years. Tar can reduce cell turnover in skin. But tar has certain disadvantages such as strong odor, stain hairs (especially light color hairs) and it can irritate skin.
Home remedy no 4. for dandruff: Stop your itchy fingers:
Do not scratch your scalp with your fingernails, which may damage your skin in scalp, which may end up increasing dandruff and makes it difficult to use antidandruff shampoo. Stop using antidandruff shampoo if your scalp is injured and use a milder shampoo instead, till injury is healed.
Home remedy no 5. for dandruff: Wash away sweat:
After exercise if you sweat (including in scalp) you should wash it away immediately in a shower. Sweat can irritate skin in scalp and increase flaking in scalp.
Home remedy no 6. for dandruff: Do away with sticky hairstyle materials:
If you are using sprays, gels on your hair for hairstyle it is time you reduce their use, because they can increase problem of dandruff. These hairstyle products can increase oil buildup and contribute to excess flaking to cause excess dandruff.
Image: FreeDigitalPhotos.net