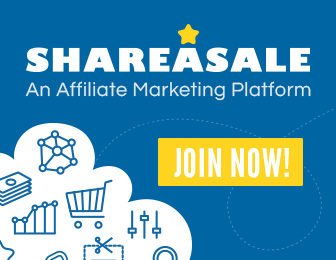 Due to high incidence of hypertension and other systemic diseases such as diabetes, heart attack is a common and very serious (a medical emergency) health problem. It is important to know various symptoms of heart attack (especially if you have high blood pressure, cholesterol and abnormal lipid profile or other risks of heart attack) to get immediate medical attention and also to reduce complications of heart attack by taking prompt and immediate medical attention.
Most of the time heart attack may have only subtle symptoms, such as mild chest discomfort, which can not be categorized as chest pain. The chest discomfort may come and go and if you have any such symptom do not downplay or brush such symptoms as indigestion or anxiety. Take immediate medical help. Heart attack symptoms vary from mild chest discomfort to excruciating pain in chest. So be watchful about the symptoms of heart attack.
If you suspect that you may have heart attack symptoms, ask someone to drive you to nearest hospital and do not drive yourself. Drive yourself only as last resort. Call for emergency medical help in your locality.
The various symptoms of heart attack are:
1) Chest discomfort or chest pain:
This symptom may vary from mild chest discomfort to excruciating and unbearable chest pain. Discomfort may feel like pressure in chest or fullness in chest or squeeze like feeling, or tight ache and may last for more than few minutes. The symptoms may come and go. Chest pain may be severe form and excruciating type.
2) Anxiety and apprehension:
The patient having heart attack may get the feeling of doom (patient get the feeling that he/she is going to die) and panic for apparently no reason.
3) Shortness of breath or breathlessness:
This is a common symptom of heart attack even if you do not have asthma or have done no physical exercise. Shortness of breath may occur before chest pain or discomfort starts.
4) Pain in upper body and stomach:
The chest pain or chest discomfort may extend shoulders, arms, neck, back or jaws, which may even extend to stomach. Sometimes stomach pain may feel like heartburn.
5) Nausea and/or vomiting:
Nausea and vomiting may accompany heart attack. There is feeling of sickness.
6) Lightheadedness:
The patient may feel lightheaded and dizziness. There may also be a feeling of passing out.
7) Sweating:
There may be profuse sweating with cold and clammy skin. This is also an important symptom of heart attack.
The symptoms of heart attack described above may appear singly or in different combinations. A single patient with heart attack may have only one or two symptoms with varied severity or may have several of the symptoms described above. If you or anybody is having any of the symptoms described above, get immediate medical help from nearest/local emergency health care service. Call 911 immediately.
Image courtesy of nokhoog_buchachon / FreeDigitalPhotos.net