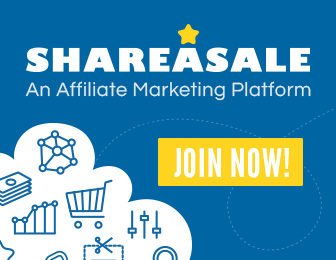 Are you trying to choose the best health cover for yourself and your family? After researching personally, talking to agents and getting tips from friends, it could seem like walking a tightrope between the benefits and costs. It is easy to feel overwhelmed after looking at the number of services on offer by different companies, but making the right choice need not be a complicated task, if you know what you should be looking for.
First, you should have an idea about what kind of insurance you are looking for- an individual plan, a family floater plan, a group plan, etc. Once that has been decided, you should thoroughly examine the following:
Claim Settlement
The primary thing you should look for is the insurer's track record. Does the company have a history of settling claims as much as possible? Max Bupa has been offering health insurance services since 2011 and has settled many claims till date. A lower clearance rate can usually be attributed to Exclusions & Sublimits.
Exclusions:
These comprise a part of the terms and conditions of the cover, wherein the listed items will not be covered under the policy. They include things like Pre-Existing conditions (for example diabetes), Congenital conditions, Ageing & Puberty, Addictive Conditions & Disorders, etc. When you pick a Max Bupa health cover, the waiting period for getting pre-existing conditions covered depends on the disease and policy. However, there are waivers on certain waiting periods and many critical diseases are also covered.
Sublimits:
Your cover might include room charges while hospitalized, but a potential sublimit is that the charges should not be over Rs 2000 per night. Too many of these sublimits can make you feel like you are not getting the cover that you deserve. Sublimits are clearly listed out, wherever applicable when you pick a Max Bupa health cover, and are very reasonable.
Cashless Facility
The last thing you should worry about during a medical emergency is whether you have enough cash on you to be able to pay off bills. With the Cashless Facility, all you need to do is make a claim and once it is cleared, payment will be settled directly between the hospital and the insurer. Max Bupa has a network of 3500+ hospitals, where this facility can be availed, plus, authorization is approved within 4 hours of making a claim.
Affordability of Premiums:
A premium is the fee you pay to the insurer for a particular health cover, and it varies from policy to policy. The premium will be higher if the sum insured is a large sum. Factors that influence this premium include age, general health, habits, pre-existing diseases, etc. Therefore, you should select a policy that has an affordable premium and gives you the coverage that satisfies your needs.The Health Insurance Policies available with Max Bupa are varied, flexible and comprehensive. Tremendous care has been taken to ensure that every individual can sign up for a plan that suits his/her needs perfectly- be it the Health Companion Plan, Heartbeat Plan, Health Assurance Plan or Corporate Plans.
Image courtesy of [Stuart Miles] at FreeDigitalPhotos.net