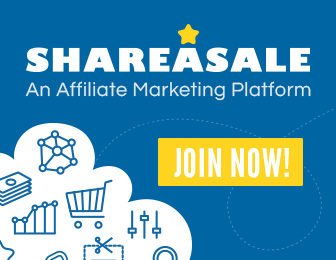 Staying healthy can be difficult enough as it is without having to worry about not being able to trust your doctor or know with a certainty that she or he is doing everything they can to take good care of you. While doctors take an oath to do the best they can to take care of their patients, some doctors take the oath closer to heart than others. While it can take you a while to find a doctor that you both like and can afford, you'll find that it's well worth it the next time you aren't feeling well.
1. Start Networking 
Ask your family and friends who their doctor is, how they like them, how long they've been seeing them and if they would recommend them. Word-of-mouth has quickly become one of the most powerful advertising tools, better than any commercial, radio spot or Internet ad. Ask not only about the doctor's bedside manner, but about their ability as a medical doctor. It won't do you much good to have a doctor that's courteous and kind if they lack the skills and abilities that make a doctor a doctor. You may be better off choosing a doctor who never smiles and is sometimes late for appointments if they're one of the very best doctors in the area. It's best to ask individuals who make regular visits to the doctor as opposed to those who only see their doctor for an annual checkup. You can also check out doctors online to explore reviews and scores from patients.
2.  Do A Background Check
Make sure that you check out the doctor's credentials before you book an appointment. If possible, find out what you can about the hospital where they completed their residency and where they currently practice. Has either location received any sort of disciplinary action? Your candidates should all be board certified and currently work in a hospital that has a good reputation.
3. Investigate The Doctor's Office
Don't hesitate to call up the doctor's office to get a feel for how the secretary treats patients. Secretaries should be kind, patient and professional. This is the person you'll be speaking with when you book appointments, pay your bills and try to get in touch with your doctor. If you're kind to them and they're kind to you, it's possible that they can help you get an appointment that is more to your liking and inform you of payment plans and options that you may not otherwise be aware of in the event that you find yourself with a hospital bill that you can't pay all at once.
4. Interview The Doctor Yourself
There's nothing wrong with sitting down with the doctor in an informal meeting to get a sense of how they treat their patients and how they'll treat you. Your doctor should listen to what you say and help you feel comfortable. Your doctor shouldn't be dismissive of any aches, pains and sensations you may have.
It's also a good idea to make sure that your doctor takes your health insurance before making an appointment. You don't want to undergo an expensive and delicate surgery only to find out that your doctor doesn't accept your insurance.
Lauren Hill writes for the American Academy of Private Physicians (AAPP), the national association of physicians who provide "concierge medicine," fee-for-service, and other forms of private healthcare delivery.