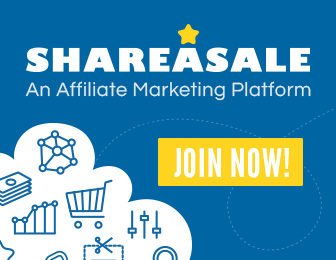 Finding the right path for yourself in life can prove to be a bit more challenging than most people would like. While you might not know exactly what you want to do with the rest of your life, you might have a few ideas of where your interests would be best put to use. For some, a career in healthcare management is the most sensible decision. When you take a drive into this line of work, you are giving yourself the opportunity to help others and further the advancement of the medical field in new and exciting ways.
If you believe this type of career path might be best suited for you, then now is a great time to start reading up on some of the benefits you can expect. Look over these points and see if a career in the field of healthcare management is one that would make sense for you.
Changing the World
Right off the bat, there are some thrilling reasons to help push you into a career in healthcare management. Above all else, working in healthcare in any capacity gives you an opportunity to change the world for the better. People suffer each and every moment from a wide array of medical conditions. When you take on a career in managing different healthcare initiatives or administrative responsibilities, you are doing your part to make life easier for those who are in the most need of medical attention. This alone can be a huge asset to those who are less fortunate.
You also might feel inspired if you take a look at some of the success stories of those who have taken a chance in the field of healthcare management. People like Sudir Raju are amazing examples of individuals who have decided to go above and beyond in order to make the world a bit brighter and better in regards to managing medical conditions and solutions. Should you think this is a path worth walking, now is the time to reach out to academic institutions and learn more about programs being offered and how to get yourself involved.
Flexible Hours
Though doctors, nurses, and other techs have to work crazy hours in order to keep the medical industry booming, management does not need to meet the same criteria. Even though a healthcare management specialist is closely connected to the workings of a medical care facility, the people in these positions do not need to break their backs in order to do good. There is a lot of room to work with scheduling when you take this type of position. This can be a huge advantage to anyone looking to land a career that provides more flexible hours.
Having flexible hours can be a huge asset to those who are looking to land a better career path but worry about other responsibilities in life. If you have a family, specifically younger children, you might not feel comfortable taking a demanding position that will keep you away from home for extended periods of time. Though the work can be demanding at times, you are going to be able to enjoy the benefits of flexible hours more often than you will need to run to work last minute to solve a serious issue for everyone.
The Right Career
When all is said and done, you want to make sure you are taking a career that aligns with your personality and capabilities. Take time to research what your duties will include when you enter the world of healthcare management. The more you know about this position, the easier it is going to be for you to find out if you are qualified and get started on your journey through life.
Image courtesy of [hyena reality] at FreeDigitalPhotos.net