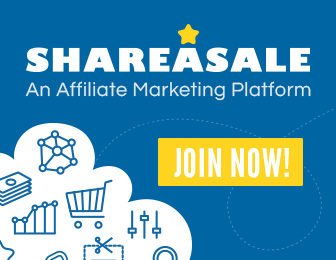 Curious what fresh and delicious foods fall has to offer? Don't miss this essential nutrition guide featuring some of your favorites from the autumn harvest:
Fall Fruits
A ripe harvest of fall fruits should make their way into your favorite dishes this season (often in desserts like pies and tarts). Not only are these fruits naturally sweet additions to your autumn meal plan, but they generate loads of health benefits too!
Pears: Deliciously sweet, fleshy pears are a great source of dietary fiber, offering over 25% of your daily recommended value in one medium pear. Appreciable amounts of Vitamin C also helps boost your immune system, while the unique phytonutrient content in a pear's skin offer cancer-fighting antioxidants.
Apples: An apple a day may keep the doctor away this fall. In addition to dietary fiber and Vitamin C, apples are essentially free of fat, sodium, and cholesterol. Eating fresh fruit daily, including pears and apples, has also been shown to help lower risk of developing Type 2 diabetes.
Figs: You might only know figs at the squishy, seedy centers of fig newtons, but as fresh and especially dried fruit on their own, they're a great source of potassium, calcium, manganese, and copper. Polyphenols in figs make them an antioxidant-rich food as well which can stave off illness and combat oxidative stress.
Fall Vegetables
The season of the color when it comes to fall vegetables is a surprising one . . . white. Here's why:
Parsnips: This root vegetable in the carrot and parsley family offers a wide variety of nutrients and vitamins with each cup including fiber, Vitamin C, folate, magnesium, and iron. To top it off, almost 500mg of potassium per sliced cup means heart and muscle health for those who consume it.
Turnips: White (and purple) turnips may get a bad rap sometimes, but they are actually bonafide sources of great nutrition. Considered a high-glycemic index food, the carbs in turnips are digested and quickly absorbed by your body for fast energy. They generate huge amounts of Vitamin C and even trace quantities of sodium, iron, copper,  potassium, calcium, zinc, and magnesium too.
Cauliflower: This cruciferous vegetable (in a family with broccoli, kale, and brussel sprouts) is a surprising producer of Vitamin C, delivering 80% of your daily recommended value per 100g. In addition, cauliflower is super low in fat, sodium, cholesterol, and calories and tastes great raw or cooked!
Other Fall Staples
Additional fall superfoods pack a serious nutritional punch and when sourced locally, help support your community and environment too.
Sweet Potato: Worried that sweet potatoes aren't good for you? Think again. With no fat and the highest content of Vitamin A of any food in the world, sweet potatoes are a must-have addition to your fall and holiday diet. Effective amounts of potassium, vitamin B-6, and fiber in sweet potatoes also aid digestion and muscle contraction.
Butternut Squash: Winter squash varieties can be incorporated into sweet or savory dishes this fall, and the star, butternut squash, provides loads of Vitamin A as well as fiber and potassium. Low in calories and with no fat, butternut squash also offers you helpful servings of vitamin B-6 and magnesium, and can be served roasted, baked, or even mixed in with whole grain pasta or risotto.
Pumpkin Seeds: Fall is the time of pumpkin carving, and while this seasonal symbol makes its way into indoor and outdoor decorations, turns out pumpkins are themselves a good source of nutrition too, even their seeds. Pumpkin seeds are an excellent source of plant-based Omega-3s which help fight inflammation and support brain health; and they even have protein, magnesium, zinc, and fiber in them!
For the millions living with diabetes, hypertension, and heart disease, incorporating more nutritious fruits, vegetables, seeds, and whole grains into your diet plays an important role in staying healthy. Seniors and others with mobility issues may find a hospital food table on wheels handy for preparing and eating meals at home. With a little knowledge and a lot of creativity, you can take advantage of many of the wonderfully nutritious fruits and vegetables fall has to offer this season!
Image courtesy of [KEKO64] at FreeDigitalPhotos.net