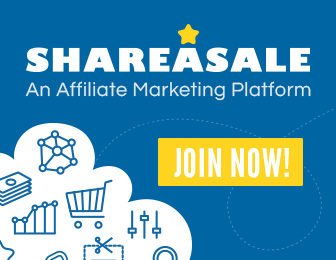 Tuberculosis is contagious/infectious disease and prevention of tuberculosis is very important for that. Untreated cases of active tuberculosis usually die within few years and they are the source of infection to community. Most (90-95% of cases) of the tuberculosis infections usually do not result in active tuberculosis and they do not transmit the disease. Active pulmonary tuberculosis patients are the source of infection to the community and they should be promptly identified and appropriate treatment measure initiated as quickly as possible to prevent further spread.
Prevention of tuberculosis involve vaccination of infants by BCG (Bacillus Calmette-Guerin), prompt detection of active pulmonary tuberculosis patients and effective public health awareness campaigns.
Active vaccination of infants
Currently the only vaccine available against tuberculosis is BCG (Bacillus Calmette-Guerin), which has limitations. BCG vaccine can prevent disseminated and serious infection during childhood, especially extra-pulmonary tuberculosis (such as tuberculosis of brain, kidney, intestine, skin, bones etc.), but the results are inconsistent against pulmonary tuberculosis. BCG vaccine is one of the most commonly used vaccine, which is given to approximately 90% of children world over. In UK, USA and Canada BCG is not routinely used and only given to infants at risk, because tuberculosis prevalence is minimal and the vaccine gives false positive tuberculin test, used for screening. Currently several vaccines are at various stages of development and hopefully at least one will be successful and highly effective against tuberculosis.
Identify tuberculosis patients and treat appropriately
This is another important way to prevent spread of infection from one active tuberculosis patient to normal individuals. Patients should be encouraged to take the entire course of the treatment which varies from 6 months to one year. Medications need to be taken regularly to prevent development of drug resistant strains of tuberculosis bacilli.
Public health awareness
This is another important measure for prevention of spread of tuberculosis. General public should be aware of the dangers of the disease and also be aware of the modes of spread of the disease and ways to prevent it. If you or anyone of your family member develop tuberculosis follow the preventive measure strictly, which are
It takes few weeks to become non-contagious even if you take anti-tubercular medications fully. So remain indoor during that time and avoid going to school, college, and office and do not visit any public place where there is human gathering. Also do not sleep in a room where other people are present. Stay indoor till your sputum examination for AFB (Acid Fast Bacilli or the tubercle bacilli) becomes negative.
Whenever you cough, sneeze, or laugh, cover your mouth with tissue and put the tissue in a bag and seal it and throw it away safely.
Wear a surgical mask during first three weeks of treatment to prevent spread of tuberculosis
Ventilate your room properly. Because poorly ventilated rooms, overcrowding can help in spread of the disease. If possible keep your doors and windows open and put the fan on to blow the indoor air out.