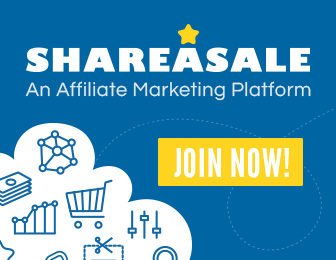 A juice detox cleanse is an excellent way to rejuvenate, renew and recharge your body. In a nutshell, the process of detoxifying is an intense cleansing of the body, including the organs. It is commonly referred to as a form of extreme dieting. Although you will likely shed some unwanted pounds while on the juice cleanse, the benefits are far greater than just weight loss. Many people who have completed a juice cleanse have gone on to lead healthier and more active lives. Before you jump right into this program, it's important that you first educate yourself. Proper planning and preparation is essential to receive lasting results and the most benefit from this program.
Educate Yourself
The first step in preparing for your cleanse should be taking a few moments to research. Take a few moments to familiarize yourself with the process and make sure this is something you can not only mentally commit to, but physically as well. There may be certain medical conditions or medications that may prevent you from being able to fully participate in the cleanse. Speaking with a healthcare professional or doing some research on the Internet can help you find the answers you need.
Make Nutritional Changes
As with most things in life, you will only get out of something what you put into it. Although a juice cleanse is a relatively short process, it will take several days of changes prior to starting the cleanse in order to be successful. In the days prior, eliminate all processed foods. Processed foods may be more convenient, but they have no substantial nutritional benefit. Additionally, you'll also want eliminate sodas, greasy foods, red meat and sugary juices. Replace these items with a healthy balance of fruits and vegetables. In a nutshell, only eat foods in their natural or raw form.
Since you will be removing many foods that you typically receive your protein from, consider adding tuna, salmon or omega eggs to your diet. As part of being prepared for the cleanse, you also need to make sure you have plenty of the food items you'll need. People are more likely to quit the cleanse or "cheat" when they are forced to consume different choices because they don't have the menu items they need. A few days prior to the cleanse head out to your local grocery store and stock up on everything you need.
Think Ahead
It may sound confusing to think about what you'll do after the cleanse before you've even started, but the reality is that this is an important step in preparing. In the same way that you eased into the cleanse, you will also have to ease out of the cleanse. Ensuring that you have the food you need in order to do so ahead of time is important. If you don't have what you need and go right back to eating the way you did before the cleanse, you will decrease the benefits of the cleanse and possibly even make yourself ill. Take a few moments to think about the lifestyle changes you'll make after the cleanse is over and prepare yourself.
A major part of successfully completing this type of cleanse will be determined by your discipline and determination. Without these two things you have little chance of a successful completion. By adhering to these simple tips and staying focused you will be on the road to a better you in little time.
Jennifer Fox is a diet consultant. She writes on various health topics on a number of lifestyle blogs.