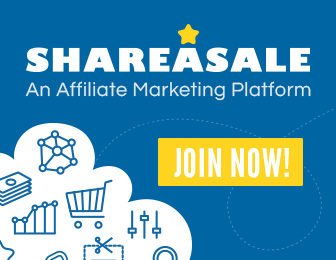 Poor eating habits, a lack of exercise, greed, over indulging, they are all the key factors that result in severe obesity, a problem that has been an area of focus for many years but has recently become more prominent when looking at the general health and weight of children.
Childhood obesity is a worrying problem that has seen doctors, the media and parents come out in uproar and concern about the future of children. The medical implications, which come with being over weight are not short term, they result in things that will have a negative effect on a child both right now and for the rest of their lives. Diabetes, heart problems, painful limbs, stress on organs, a life that is dramatically shortened. It is not simply about the long-term health effects, but also about the procedures that may have to be endured as a result of increased weight – things such as taking a regular medical test, using a urinary catheter, having to take several different types of medicines, and even needing frequent injections. Being over weight can encourage awful medical conditions that have to be dealt with and monitored on a daily basis.
A recent study shows that a record number of 6 year olds are suffering from obesity or are heading that way with an increased weight for children of their age. All things are taken into consideration such as the amount a 6 year old should be eating, the amount of activity they take part in and their height and dietary needs. It is alarming to determine 6 year olds that are at a weight similar to that of children 10 years older than them. 22% of all 4 to 5 year olds are now considered to be overweight or obese with 33% of 11 year olds facing the same issue.
Children should remain children for as long as possible, they should be able to play, have fun, be carefree and enjoy their youth. With children aging far quicker than ever before making sure the young are young has never been more important. Adding serious health problems to a child's life will mean they are not like other children, they will be restricted in everyday life and have to grow up far quicker than they should with the heightened responsibility of making sure there medical needs are dealt with.
Overweight children face an unhappy future, being bullied at school is one of the main traumas they will face along with the inability to run and play and not live the life of a typical healthy child of the same age. Medical conditions are something that sadly some people have to live with through no fault of their own. Obesity and severe weight gain IS something that can be controlled and prevented through a good healthy diet and plenty of exercise. It is the parent's responsibility to ensure that their child is getting all of the nutrition they need and that they are at a sensible and healthy weight, which will prevent the onslaught of medical conditions and criticism.
There is no excuse for a child to have to face the challenges which come with childhood obesity, a parent would face investigation if there were fears a child was being treated cruelly and was malnourished and over feeding a child should be no different. The parent is letting their child down by letting this happen in front of them.
Childhood obesity and obesity in general is not something which is restricted to one country, it is something which is impacting people across the world and a very real issue for medical health professionals globally. Encouraging a health lifestyle, eating the right foods, the idea of '5 a day' seems to be doing little to dispel the problem and it is now dramatically affecting our future generations. If parents refuse to tackle the issue, it should be something, which is dealt with in schools and medical centres to ensure the child is receiving some sort of care and help with a problem that could effectively ruin the rest of their lives.
Image courtesy of David Castillo Dominici / FreeDigitalPhotos.net