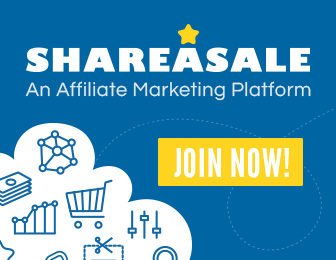 Brief Introduction
Vitamin C is an essential nutrient for every New Zealand citizen because it is a naturally occurring nutrient. As a citizen of New Zealand, you might have seen the varied type of weather, and it is important for you to have proper intake of nutrient to prevent diseases. With proper consumption of nutrient, it will assist in rebuilding of injured tissues, bones, preventing cold, enhancing calcium synthesis and various other body mechanisms.
< Image Link >
New Zealand has coastal, volcanic and snowy regions and if you are moving from one place to another, you might catch a cold due to climatic variation. To prevent this cold, you won't have to take any kind of medicine because your body has the ability to prevent them. For this prevention mechanism you need to consume Vitamin C rich foods on a daily basis then the probability of catching a cold will be almost negligible. Apart from common cold it also prevents flakes in the skin that mainly occurs in winter weather.
Vitamin C also helps in boosting brain functionality, resisting infection, prevents skin degradation, etc. Vitamin C also fights with collagen that helps in skin degradation that helps you in maintaining a smooth and glowing skin. According to many doctors, it is important for you to have 90mg of Vitamin C rich foods on a daily basis wherever you are staying in New Zealand. There are many natural grown fruits and vegetables that are found in New Zealand but apart from them this country imports many Vitamin C rich foods from other nations.
Vitamin C Rich Foods
You will find ample amount of Vitamin C potent food that are widely available in markets of New Zealand, however, some of them are imported from other countries. However, you should not over consume Vitamin C foods which can lead to diarrhea and stomach problem. So the foods you should have for proper supply of Vitamin C in your body are:
You might have taken this food in many ways, and they are mainly used for garnishing and ingredient in a fruit salad. Many nutrient specialists in New Zealand prescribe this food because it is one of the healthiest berries that have a high content of Vitamin C. It is also very sumptuous so hardly people avoid these fruit, but you should consume them in a large amount. By having strawberries, you can also reduce the risk various diseases as it also has a high content of antioxidants and fiber.
< Image Link >
If you are looking for rich Vitamin C food in the market then you should start searching Acerola cherry. Although this fruit is not readily available in New Zealand's markets but there are some big where you find them. The Vitamin C content in this fruit is very high, and the amount is larger than amounts of Vitamin C you will find in other popular fruits. These are seasonal fruits however nowadays, some stores sales canned acerola cherry and you can also buy them in powder form.
Orange is the most common Vitamin C rich fruit that is widely consumed in New Zealand. It is readily available in general markets and stores, and it is mostly available in winter season. If you opt for a one glass of orange juice on a daily basis, you won't need any other fruits for Vitamin C because it will be sufficient for you. Consumption of oranges is necessary during winter because Vitamin C content in this fruit helps you prevent white flakes in skin.
< Image Link >
You might be delighted by the fact that kiwifruit has more Vitamin C than orange which is commonly known for its Vitamin C property. You will find this small green fruit all over New Zealand, and you can consume them in various ways. Kiwi is also rich potassium and flavonoid which is also needed to maintain good health. This fruit is highly recommended for all age group because it will help you to maintain a proper respiratory tract.
This is another natural Vitamin C rich food in New Zealand that is used in all type of food preparation. Almost every citizen in New Zealand consumes tomato on a daily basis that is more than enough for the daily need for Vitamin C. If you have a deficiency of Vitamin C in your body then you should eat 100 gm. of Tomato every day which will meet the need of the body. They are easily available in the market and come with a cheap price tag.
This is a delicious fruit that is liked by almost everyone in New Zealand and you can eat them in raw form. Most of the juice stalls in New Zealand serves grape fruit juice, and if you consume them, it will provide your body 70 mg of Vitamin C which is sufficient for your body. You can also opt for the byproducts of grapefruit which also have rich content Vitamin C in them which are a better alternative than Vitamin C tablets and pills.
You will find this food in general markets of New Zealand and almost every one love to use this vegetable as an ingredient in their food. If you consume one red capsicum, it will help you achieving 240 gm. of Vitamin which is the pretty significant amount. It is a really important ingredient in different food items so one way another you will have this vegetable in your daily list.
Final View
The abundance of Vitamin C rich foods is not high in New Zealand, but you will find a different type of fruits and vegetables in the market that will be sufficient for your daily need. However, you should not take a large amount of these foods because they can leave side effects.
Santanu Majumdar is a part-time blogger and currently blogs at healthresource4u.com . He is also a health and fitness lover who loves to share her ideas on health, fitness and beauty. You can check him out on Twitter and Facebook