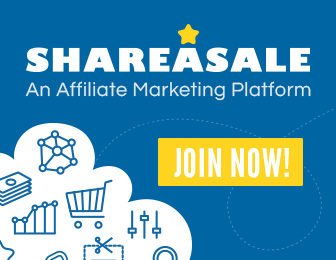 Have you ever been told that crusts make your hair curly? Or that carrots help you see in the dark? Well you aren't the only one. Most of us will have been fed a fair few yarns as we've grown up, but it would seem that some have a bit more truth behind them than others. Here are some of the most common myths uncovered, which will both shock and disillusion you:
Long-term use of contraceptive pills could cause infertility.
FALSE: Contrary to popular belief, the contraceptive pill has no long-term effects on your fertility levels, which return after you stop taking The Pill. Some people also suggest that you take a break from the contraceptive pill every so often, to avoid a build-up in your body. This too, is a myth – there are no apparent benefits to your health from taking a break and The Pill has no permanent effect on your fertility.
Hats, wigs and toupees can make hair loss worse.
FALSE: The idea that wearing hats or wigs can encourage hair loss is not uncommon, but it's a load of baloney none the less. There is no need for hair to 'breathe'; the only part of the hair that's alive is the roots, which gets oxygen from the blood in the scalp. If your cap or wig is so tight that it puts excessive tension on the hair, then this could be the exception, but if that's the case, then you may want to invest in something a little bigger – for comfort if nothing else!
Drinking cranberry juice can treat cystitis.
FALSE: Drinking cranberry juice is no longer recommended by doctors as a treatment for cystitis, as there simply isn't enough evidence for its effectiveness. If you're reading this thinking, 'what is cystitis?', then perhaps this is a condition you have not yet had to endure. If you do suffer from bouts of cystitis however, then there are several good quality products on the market that can help.
You catch a cold by getting cold or going out with wet hair.
FALSE: Going out with wet hair or getting a 'chill' does not give you a cold. The only way of getting a cold or flu is from a cold or flu virus.  If the virus is already being carried in your nose however, then cold temperatures may increase the chances of you coming down with the symptoms. Cold weather does affect the blood vessels in your nose however, causing it to run, so it's not so difficult to see where people may have made the connection.
You can't grow out of an allergy
FALSE: The gut can actually mature as we age. This means that our immune system changes as we grow and develop, causing our bodies to respond differently to certain foods. Children with allergies to eggs, milk, wheat and soya for example, will generally grow out of their allergy by the age of five.
Switching between beer, wine, and spirits will make you more drunk.
FALSE: Mixing, or switching between drinks will not make you any more intoxicated than sticking to the same drink all night. It's the level of alcohol in your blood that determines how drunk you are, so whilst switching between drinks might upset your stomach, it certainly won't save you any money at the bar.
Image courtesy of marin / FreeDigitalPhotos.net