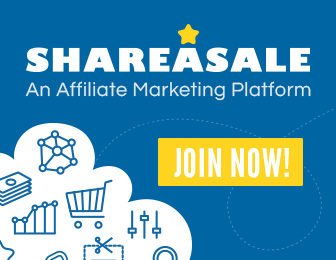 If you are an adult over 65 or provide care for one, chances are high that you are managing multiple chronic conditions. AARP reports that chronic conditions are on the rise with Medicare beneficiaries over 65 including high blood pressure, diabetes, heart disease, back problems, cancer, high cholesterol, and mental illness. The burden of chronic illness only increases with age; in fact, 20% of adults over 75 in the U.S. suffer from at least five chronic illnesses.
What does this mean for the patients with these conditions and diseases? In addition to the financial burden, managing multiple chronic conditions requires a variety of medicines, medical providers, and care requirements. Symptoms can vary widely from one condition to the next and can culminate into dangerous challenges which affect daily functioning and the ability to care for oneself, i.e. circulation issues with diabetes combined with tremors and muscle rigidity from Parkinson's may increase the risk for falls and infection.
Medication Management
Pharmacological aids are a necessity in the management of advanced chronic conditions like high blood pressure, diabetes, Parkinson's, and even Alzheimer's. They help to mitigate symptoms and prevent debilitating complications. Medicine adherence, however, often poses a great challenge to those with chronic conditions whose complex medication schedules require them to remember to take multiple different pills multiple times a day.
The Mayo Clinic reports that an astonishing 50% of patients with chronic illness don't take their medicine as prescribed for a variety of reasons including complicated regimens, cost, health illiteracy, provision of care by multiple doctors, and communication barriers. To better manage yours or your loved one's medicine schedules, try:
Using a pill organizer to sort daily doses of multiple medications
Using pill reminder apps or alarms to alert seniors (and caregivers) when it is time to take medicine
Talking with your doctor about potentially adverse side-effects
Addressing fears or negative patient attitudes towards taking medicine as prescribed
Finding drug savings with free samples from the doctor, manufacturers coupons, and international pharmacies
Educating all caregivers on medicine schedules, refill reminders, etc.
Safeguarding the Home
Many chronic illnesses can negatively impact motor functions and mobility as a senior ages – Parkinson's disease, multiple sclerosis, Alzheimer's and dementia, arthritis, etc. Losing the ability to navigate stairways, drive, or even simply walk without assistance can increase the risk for tripping and falling around the home. The National Council on Aging reports that 1 out of 4 seniors experience a fall every year and the risk of falling goes up as normal functioning becomes impaired.
A simple trip and fall may seem innocuous, but too often seniors end up with bone fractures (like a broken hip), sprains, lacerations, bruising, or worse. Hospitalization for a fall then places a senior already battling a chronic disease in a more precarious position with less opportunity and ability to exercise, see friends and family, and eat a healthy diet. Seniors with chronic conditions and their caregivers should take necessary precautions to safeguard the home against accidents including:
Installing accident prevention equipment in the home like shower safety chairs, grab bars, bed rails, non-slip bathroom flooring, and fall mats.
Clearing away clutter and trip hazards like throw rugs, pet toys, and loose cords.
Making entry and exits easier with portable wheelchair ramps, car transfer devices, and handicap-powered doors.
Storing commonly used items (utensils, pots, etc.) in mid-level cabinets within arms distance (not up high or below which requires more reaching and bending)
Coordinating Care
Managing multiple chronic conditions also requires wrangling help and transportation for various specialist appointments, refilling multiple medicines, potentially going to different therapies (physical, speech, occupational), maintaining specific diets, and so on. It's not just one caregiver that is needed to help but often a whole care network.
Coordinating care is becoming more and more accessible in the digital age with apps and online services that specifically help people organize their care network (i.e. CareZone and CaringBridge) or find more help (i.e. Care.com, SignUpGenius.com). Seniors and their caregivers can set up websites and online portals for care networks to access information regarding health conditions, emergency contacts, special diets, medication schedules, and more. Resources for caregivers can also be found online with private social media groups and sites like DailyCaring.com, Caregiver.org, and AARP.org/Caregiving.
While managing multiple chronic conditions is becoming a more and more prevalent reality for seniors and their caregivers, so are the resources and tools to help them. If you find yourself in this situation, look online for help and talk to your primary doctor about local resources and organizations near you which may be able to provide assistance (i.e. with care, financial help, equipment, and so on).
Image courtesy of [olovedog] at FreeDigitalPhotos.net