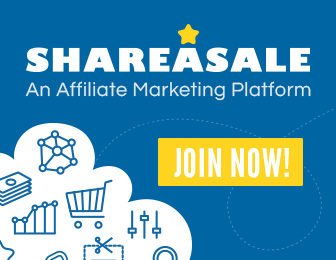 Blood pressure is the lateral pressure that blood exerts on the walls of the arteries. It is same like water passing through a rubber tube and water pressing on the walls of the rubber tube. The faster water passes and the larger the amount of water passes through the rubber tube the greater is the pressure exerted on the walls of rubber tube. The same is true for blood pressure also.
Blood pressure is measured in millimeter of mercury or mmHg and recorded as systolic (when heart pumps out blood through arteries) and diastolic (when heart relaxes and sucks in blood from veins). Both systolic and diastolic are important.
Blood pressure does not remain same throughout the day in an individual and fluctuates. When blood pressure remains elevated above normal throughout the day it can be termed as hypertension or high blood pressure.
Normal blood pressure: systolic blood pressure of below 120 mmHg and diastolic pressure of less than 80 mmHg is considered normal blood pressure and good for health.
Pre-hypertension: systolic blood pressure 120-139 mmHg and diastolic blood pressure of 80-89 mmHg is considered pre-hypertension. If you have pre-hypertension, it is time for you to become serious about your health and maintain a normal blood pressure.
Hypertension: systolic blood pressure of 140 mmHg or more and diastolic blood pressure of 90 mmHg or more is hypertension or high blood pressure and you must take steps to reduce blood pressure to within normal limit.
In the United States (and most Western countries) blood pressure affects 1 in every 3 adults (more than 18 years of age) and more than one fourth adults have pre-hypertension. This statistics is enough to understand the gravity of the problem of high blood pressure. The condition is no better in most developing countries and in most developing countries also hypertension has reached epidemic proportion which is draining away resources for development.
The problem with hypertension is that once it occurs, it remains for lifetime unless appropriately and adequately treated. Therefore, if you have hypertension, take the following steps to keep hypertension under control or bring high blood pressure down to normal.
Maintain healthy body weight, preferably ideal body weight.
Eat healthy and have a healthy eating plan that can reduce sodium.
Remain physically active on most of the days in a week.
If you like alcoholic drinks, consume alcohol in moderation.
If your doctor prescribed medication for hypertension, take it as advised without fail.
If you follow these steps, it is not difficult to maintain blood pressure within normal limit and live a healthy life. The problem with hypertension is that it does not cause any symptoms in majority of individuals until some complication develops.
Image courtesy of [PANPOTE] / FreeDigitalPhotos.net