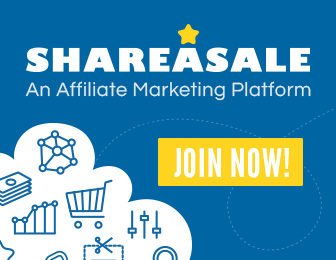 Largely because the dangers of opioid pain relievers are becoming more and more apparent, support for the medical use of marijuana is now at over 90 percent, and it is very hard to find anything that 90 percent of Americans agree on. Support is also almost universal because of the many medicinal benefits of cannabis, from pain relief to glaucoma treatment to an appetite stimulant for chemotherapy patients.
To obtain these benefits for yourself, you'll need a Washington medical marijuana card. For example, Clear Choice Cannabis is a good place to start because the site has a number of medical resources and other relevant information. Once you are armed with this knowledge, here are some steps to take to obtain your state medical marijuana card.
Qualifying Condition
Only people with certain medical issues qualify for medical marijuana cards. The listed conditions are:
Cancer,
Crohn's disease,
Glaucoma,
Cachexia,
Hepatitis C,
HIV,
PTSD,
Seizures, or
Traumatic brain injury.
Additionally, people who have any condition, such as chronic pain or muscle spasms, that significantly interferes with daily activities or significantly impedes the ability to function may also qualify.
Doctor Consultation
Most physicians, but not all of them, can issue marijuana authorization forms. A doctor can also help with the subjective language in the qualifying conditions step. In other words, a doctor can help you understand what suffices as "significant" impairment or interference. There is no list of approved doctors, but this resource is a pretty good one.
Provider Designation
This step is optional but recommended, because not all marijuana providers are created equally. The designee must be at least 21 and provide for only one patient at any given time. If you have questions about this step or need to know the name of a reputable provider, ask your doctor.
Database Registration
This step is also optional and also a good idea, because this $1 card makes life a lot easier, especially if you happen to deal with one of the few people who believe that medical marijuana is a bad idea. Cards also increase possession and purchase amounts.
Know Your Limits
Registered users can purchase three ounces of marijuana, which is usually between 180 and 200 joints, depending on how they are rolled. You can also buy 216 ounces of cannabis-infused liquids, 48 ounces of cannabis-infused solids, or 21 grams of cannabis concentrate. Non-registered users can purchase about a third as much.
Locate a Store
The Liquor and Cannabis Board licenses approved marijuana retailers to sell product that's tailor made to address certain medical conditions.
Or, Grow Your Own
Individual licensed residential users may grow up to six plants, or up to fifteen with a doctor's permission. Moreover, up to four people can operate a gardening co-op that has up to sixty plants.
Pay Taxes
While there is no sales tax, medical marijuana is subject to a 37 percent excise tax.
Follow State Law
Under Washington law, it is illegal to smoke marijuana in a no-smoking area or use it while driving. Also, while most other states have legalized medical marijuana, your Washington ID card may or may not be valid in these jurisdictions, so check in advance.
Be Safe
Marijuana possession is illegal under federal law. The government is unlikely to enforce this prohibition against individuals, but it is quite likely to prosecute marijuana dispensaries and distributors that do not strictly adhere to the law, and you do not want to get caught up in that.
If you follow all these steps, you too may safely and legally possess marijuana for medicinal purposes in Washington.
Image courtesy of Zuzuan at FreeDigitalPhotos.net