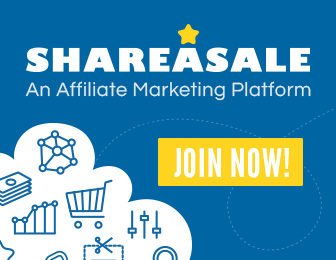 When a person makes the decision to attend medical school to be any type of doctor, he or she must first decide what undergraduate program to attend since med school is part of a graduates degree program. While the possibilities of majors for your undergraduate program are numerous, some will better prepare a person and help him or her to meet the prerequisites to enter into medical school. Obviously, this choice is vital to someone's eligibility and even success in med school.
Areas of study acceptable for medical school
Earning a bachelor's degree in psychology or even master's degrees in psychology can prepare a person for med school. According to the Mayo Clinic and the University of New Mexico, there is no particular degree that a person must obtain to be eligible for medical school. This means that both bachelor's and master's degrees in psychology are acceptable. Most prospective medical students choose to enroll in biology or other science-related program because most of the requirements are in the subject of science. However, some schools recognize that students should study a subject that they enjoy, which makes degrees in other fields more acceptable, even if that field is psychology. In fact, the University of New Mexico states that a potential med school student should take classes related to general studies or subjects they are interested in if all of the student's required coursework for application to medical school has been completed.
Despite master's degrees in psychology being acceptable, pre-med students must still complete all required courses before being considered for admission. The classes that a student is required to take vary based on the school. To get into any medical school, a person must complete science courses. A representative sample (although requirements differ among schools) of the required science courses would be:
One year of biology and/or zoology (with one year of lab)
One year of inorganic chemistry (with one year of lab)
One year of organic chemistry (with one year of lab)
One year of physics (with one year of lab)
One course in biochemistry **
Is psychiatry of interest as a specialty?
The number of credits differs and so do the specific courses needed, but even so, a psychology program will allow a person to take these classes. In fact, in any of the master's degrees in psychology programs available, an individual will be able to schedule science courses to fulfill the coursework that's needed to get into medical school. If becoming a psychiatrist is of interest, classes including social sciences or humanities may also be needed – both of which will be covered over the course of a psychology degree program.
Whether a person earns a bachelor's degree or a master's degree in psychology, he or she will be able to meet the prerequisites of most med schools, since students can determine which classes they wish to take. With a degree in psychology, a person will have numerous career choices and a very versatile degree to use if medical school doesn't work out. A person should always look over the prerequisites of the medical school(s) that he or she is interested prior to selecting an undergraduate degree program.
Image courtesy of David Castillo Dominici / FreeDigitalPhotos.net