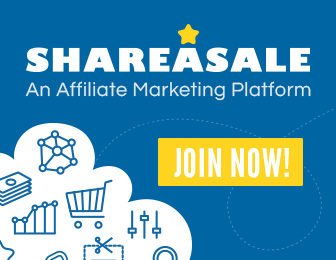 The business of looking good has never been more serious than today – everybody wants to impress. However, at the same time, we all tend to strive to stay healthy and take care of the environment whenever possible. Perhaps that is the reason why such a sizeable number of people think mineral is akin to natural and green lifestyle; a narrative that is drawing them to mineral makeup. Still, many wonder whether it really does differ from the conventional products and how it works exactly. To answer these questions, we have done a little bit of research on the topic, and we're quite happy about the results! Read on to learn about the benefits of mineral makeup that set it apart from the rest:
It is Healthy
It is true that mineral makeup comes with health benefits. For instance, pure mineral makeup binds to oils rather than water. Therefore, its ability to resist water naturally ensures proper care for your skin. Conventional makeup is known to contain chemicals, oils among other additives, that pose threats to sensitive skin. Additionally, mineral makeup doesn't leak through into the pores. This enables the skin to breathe while offering necessary protection. As if that is not enough, mineral makeup is an outstanding SPF owing to its titanium dioxide.
Anti-Inflammatory
Mineral makeup is known for its skin soothing properties. As a matter of fact, the common products used to lessen inflammation such as calamite contain zinc oxide and iron oxide are both found in mineral makeup. However, experts have raised concerns regarding how much of mineral makeup can be used to achieve that result. Even though the debate rages on, part of what you need to counter inflammation is already in it.
Adaptability
Definitely, we all adore flexibility. If you handle mineral makeup rightfully, you will realize that it is more adaptable than conventional makeup. For instance, mixing it with water, moisturizers and creams gives you a liquid foundation. Additionally, it can be used as a light coverage. Basically, you can turn loose powder mineral colors into anything. Actually, beauty companies use the loose powder pigments to add color to their cosmetics. Importantly, they come with no additives or dyes.
Lasts Longer on the Shelf
If you don't fancy buying makeup often, mineral ones solve the puzzle. Most of the pure mineral makeup last longer than conventional makeup. This means that you can don your skin at your own pace without getting scared that you might need to discard your expensive makeup.  Perhaps, this is why many beauty companies put additives and fillers so as to keep you in their shops often. In addition, mineral makeup protects you from bacteria due to the fact that it doesn't contain any organic material that may encourage them to grow.
Lasts Longer on Your Skin
Apart from lasting longer on the shelf, mineral makeup last longer on your skin, too. This is very important – you can get out at the crack of dawn and spend the day confident that nothing will go amiss. In addition, using a little of mineral foundation ensures basic coverage. For additional coverage, you can use a concentrated amount of foundation to spruce up areas requiring exceptional care.
Image courtesy of [stockimages] at FreeDigitalPhotos.net