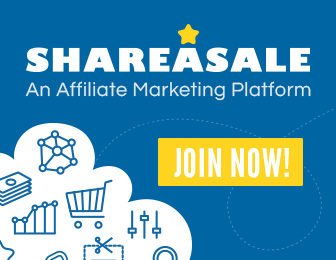 Hospitals are known to be hotbeds of infection, and as more studies are published, the numbers and statistics of the prevalence of infectious diseases keep rising. Medical institutions and hospitals are where people go to get better, but with the amount of germs making the rounds it becomes a losing battle to keep the bacteria and viruses in check.
There are many causes of the spread of infectious diseases in hospitals. Some lay the blame on inadequate hand washing and hygiene practices. A large contributing factor is scrubs that are not sufficiently sanitized. Medical scrubs come into contact with all manner of patients and equipment throughout the day, whether by way of performing exams, or just brushing by patients in the waiting room and getting splashed with body fluids. More careful attention to scrub practices can go a long way toward eliminating the spread of germs in hospitals.
Commercial Laundering
There was a time when many hospitals laundered their employees' Dickies scrubs through contracts with commercial Laundromats. These laundry services use strong chemicals that killed much of the germs found in the medical uniforms. However, some nurses do not prefer this practice because the strong chemicals kill the scrubs. Also, as many medical establishments look to cut costs, they have started to eliminate this service.
Nowadays many nurses wash their own nursing uniforms, which mean that they wear the scrubs home from work. As they come into contact with the outside world, germs that were contracted in the hospital spread to the public. Also, home laundering does not use such strong chemicals, resulting in scrubs that are not perfectly sanitized after having been washed.
Fashionable accents
Many of today's Dickies scrubs are styled fashionably, with mock wrap styles, drawstring ties, appliqués, and other fashionable touches. While nurses welcome the trend of more flattering scrubs, these added features sometimes come back to haunt them. Loose strings can easily sweep across equipment and patients, making them hotbeds for germs. Medical scrubs manufacturers do keep practicality in mind when manufacturing scrubs, but nurses have to be sure that their scrubs will work well with their environments. For example, Hello Kitty scrubs by Cherokee are fashionable and functional at the same time, with no hanging fabric to get in the way.
Keeping Scrubs in the Workplace
For those nurses who launder their own medical scrubs, it is imperative that the scrubs stay confined to the workplace. It may mean changing into and out of street clothes when arriving to and leaving work, or it may mean not running errands on the way home. Regardless, scrubs that are worn in public places will inevitably lead to the spread of hospital-borne germs.
It will take many years and lots of effort to implement efficient practices that will limit the spread of hospital germs, but good hygiene practices in relation to Dickies medical scrubs is an important place to start.
Image courtesy of stockimages / FreeDigitalPhotos.net