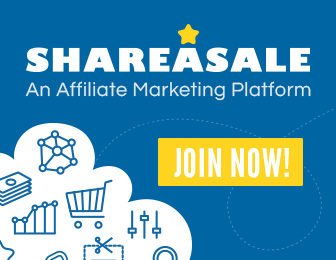 When you choose IVF, there are often a lot of concerns that you may face.  Selecting a donor, criteria for doing so, and of course, payment, are all things that need to be taken into account when making a decision.  This can cause a lot of unnecessary stress, which is not what you need.  By preparing early, you can make the process much more relaxing and focus on what is important, preparing for the future.
What should I think of when preparing for IVF treatment?
The biggest concern for many women who choose IVF treatments is the cost.  The cost of the treatment can range from $12,000 to $15,000, which may sound quite steep, but is actually quite affordable if you start to prepare early.  Make sure to speak to your chosen provider, as there may be payment options available for you that are not advertised directly.  Any possible assistance is a good thing to consider, as many health insurance companies do not cover IVT treatments in their plans.
Start saving early, making a solid plan, in order to ensure that you'll be ready when it comes time to cover the treatments.  While doing so, remember to look into the variety of resources that can help you decide how to pay for IVF treatment and exactly what they cover.  While one resource may only cover part of the medications involved, another may help to cover additional costs such as follow-up visits and more.
What costs does IVF involve?
IVF treatments involve a variety of costs, such as:
Fertility medications
Bloodwork
Ultrasound procedures
Follow-up visits
Initial consultation
Necessary health check-ups
Nutritionist fees (when nutritional health is an issue)
In spite of the wide range of visits and expenses, IVF is, by far, a very affordable option for many women.  Many providers can direct you to additional resources that will aide you with arranging payment, payment support, outside counseling, and many more services that can be of immeasurable value to you during, and after your treatment.
The decision to use IVF as your fertility choice is one that is never undertaken lightly and the many professionals available to help with that decision are there to make sure the path is easy to walk.  Parenthood is a trying enough time without the path to parenthood becoming a trial of your patience.  This is why it is vital for you to prepare yourself for IVF treatment before you step into the office, making sure that you have payment arranged, necessary arrangements for counseling, and a great network of family and friends for those moments when you may need someone to talk to outside of counseling.
IVF treatment is a great choice and being prepared makes the road easy
Choosing IVF treatment is an outstanding choice that will help to ensure you and your child's future is bright.  By taking the steps necessary to be prepared, you'll be setting yourself into a solid habit of planning ahead, which is something that will serve you well throughout your future with your child.  You'll be able to step forward with less stress and more hope, making the process far more exciting and enjoyable.
Image courtesy of [cuteimage] at FreeDigitalPhotos.net