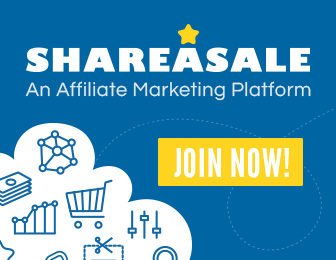 Knee injuries are more common in athletes than other people. This is a common statement that holds true based on the facts that athletes are harder on their bodies than the rest of the population. There is a little known fact in this however; the fact that the amount of teenagers who have suffered an ACL tear has risen by 400% in recent years. This increase is suspected to be due to the rise in the amount of teenagers who are participating in sports as well as the lack of ACL prevention programs along with the increase of pressure that is put onto teenagers who participate in sports. When a teenager is encouraged to participate in an ACL prevention program and given the ability to participate in more than one extra curricular activity, the risk of suffering an ACL tear drops dramatically.
How is the ACL Torn?
The ACL is the main ligament that keeps the knee stabilized. The kneecap itself needs to remain stabilized to keep the proper motion. When the ACL is torn, the patient is unable to bear weight on the knee, move the knee and of course, participate in sports. It is believed that when the athlete, or anyone else for that matter, makes a quick turn or twist, they are capable of tearing their ACL. This is also a common injury when the knee takes a hit, like the kind given when playing football. The ACL is easy to tear but it is also simple to protect as well.
ACL Prevention Programs
All youth sports should also contain a conditioning program as part of the practice. Studies have shown that when an athlete participates in the proper exercises including stretching, they are much less likely to suffer an ACL tear. When teenagers participate in these programs, they are strengthening the ligament, making the chances of injury far less than when they just go out and play their sports. The successful and ideal ACL prevention programs will include different stages that begin with a warm-up and end with a cool-down period. In the middle there should be a range of exercises that stretch and strengthen the knee and other joints in the body. Additionally, when a teenager only plays one sport, they should also participate in other sports throughout the year to remain conditioned. This will have a couple different benefits including the chance to experience different sports as well as the chance for their body to find other ways to move and stay conditioned. Believe it or not, this is actually one of the top proven ways to help prevent ACL tears in teenagers.
Every parent wants their child to be happy. They want their child to compete and participate in sports and other activities that they enjoy, that make them happy and that gets them to be physical. Most parents also worry about what these sports are doing to the fragile, still developing bodies of the teenagers. With just a little bit of prevention, teenagers can stay out of the ever growing ACL club while participating in the sports that they love.
Andrew Huang is a sports surgery technician. His articles mainly appear on sports injury blogs where he shares his insights. Learn more about knee injury therapies and surgical techniques.