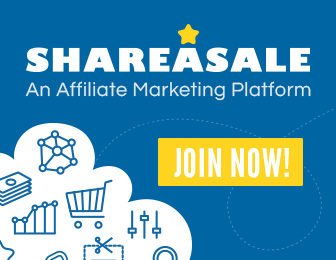 Every single parent knows the importance of having a doctor for your child that you can trust. Having a doctor that everybody is comfortable with makes everything easier. Check ups run smooth, communication is efficient, and everybody is left happy and healthy. But what if you move to a new area or your child's doctor retires? How do you go about finding a new one?
Finding the right doctor for your children won't happen overnight. Don't expect to instantly be satisfied with your search, as it can be hard to replace a doctor that's close to your family. However, if you take your time and approach the search correctly, you'll find comprehensive primary health care with a doctor who you can trust and who your kids enjoy. If you're searching for a new doctor for your child for any reason, check out this article so you can be better prepared for the search and ultimately get great results.
Get Referrals from Friends and Family
If you've been forced to find a new doctor for your kids for any reason, the first pace you should do is ask around for referrals. Chances are that your friends that have kids of a similar age as yours have a doctor that they love, and they'd likely be happy to share that doctor with you.
Ask many of your friends for referrals, so you have a large list of potential doctors to choose from. You can go down the list one by one and meet with each doctor, so you can make a better informed decision when you finally settle on just one doctor.
By asking for referrals, you'll also get to hear first hand what your friends and family like and don't like about their doctor. Hearing these experiences first hand can be huge in helping you make this very important decision.
Ask Lots of Questions
Asking questions is key to finding a doctor that is a good fit for your family. Making sure you and your potential doctor are on the same page for many of the things you consider important is crucial to choosing a doctor. You'll want to be sure to ask questions to both the person referring you to the doctor, and to the doctor himself. Here are a few questions you should consider asking your potential doctor:
How long is the typical wait for an appointment?
How easy is it to get in touch with you, via email or some other method?
If you aren't available, how do I go about finding a substitute?
And here are some questions you should consider asking your friends and family:
How long have your kids been seeing this doctor?
What is it that you like and don't like about this doctor?
How does this doctor feel about preventative care?
What's the environment in this doctor's office like?
Does this doctor easily work with your health care plan?
The more questions you can ask, the easier time you'll have making a decision on a new doctor. Don't be afraid of asking too many questions, either, as doctors welcome any and all questions you have. It shows them that you are proactive and prepared.
Consider a Family Practitioner
If you haven't in the past, consider having your next doctor be a family practitioner. Family practitioners typically have many years of training and, unlike pediatricians, can treat the entire family. This can be extremely helpful for the family as a whole. If there's a cold or illness going around in the family, the family practitioner can easily treat everyone, as opposed to everyone having to go to different doctors.
If a family practitioner works for your family, you'll find yourself wondering why you didn't switch sooner. Check with your health care provider to see if there are any family practitioners in your area that you could meet with, in order to determine if one is right for your family.
Author Ted Levin is a freelance writer and editor currently considering a new health care plan.