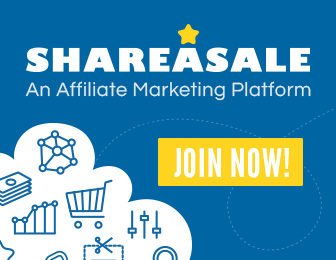 Having good medical insurance is almost a necessity nowadays. The increasing rise of medical costs makes it extremely difficult for those without medical insurance coverage to get the medical care needed. This can be a dangerous situation if a health crisis arises. Those with long term chronic health conditions are at great risk if a medical insurance policy is suddenly dropped. Fortunately, there are other insurance options to consider if needing short term coverage due to a variety of reasons. Make sure to only purchase medical or other insurance plans from a reputable insurance company that is known to provide terrific customer services.
When an individual loses their job, they often lose their medical insurance almost right at the job stop date. Others are waiting for a new medical insurance policy to become active. Recently hired employees often must go through a waiting time to obtain any offered medical insurance. This time period can be just 1-2 months, or the employee has to wait longer time periods. Some individuals are in college or vocational training, and they are not eligible for any medical insurance programs. There are excellent insurance companies, like Health Insurance Innovations, that gladly will provide short term medical insurance coverage during any of these and other transition situations.
People that have existing medical conditions are often ineligible to purchase many insurance plans if they can't prove insurance coverage. Obtaining short term insurance for medical care can be the perfect situation for these individuals. They can be covered while waiting on a current job insurance policy to activate. They are also able to be insured if taking time off work for education purposes. This insurance coverage will satisfy other insurance plan requirements to prove health coverage. Many of these outstanding insurance companies also provide other types of insurance too.
Research insurance companies in your area that provide this sort of transitional shorter term medical insurance plans. It is best to speak with the company representatives in person to ensure that this company has the background, experience, customer service record and insurance options that will benefit your unique situation. Companies that have been in operation for decades are usually a good choice. Avoid insurance companies that do not provide their background, certifications and other pertinent facts to customers looking for an insurance carrier. There are wide varieties of payment rates and plans, so be on the lookout for affordable options.
Students going to college may no longer be covered under their parent's insurance policies. They can benefit from short term insurance offers from top-notch insurance agencies. When they complete their training, they will likely get a better paying job that provides good medical insurance plans. Whatever the reason, don't wait to speak to an insurance expert about this easy and convenient insurance coverage option. Health Insurance Innovations professionals, and other companies, will always provide free quotes and offer insurance related advice. Short term medical insurance can give peace-of-mind regarding appropriate health care options.
Individuals looking for transition type medical insurance should investigate insurance companies that provide coverage plans most suited to their individual needs. Many will allow the insured to visit any healthcare provider that they wish. Other insurances only cover if the insured goes to healthcare providers on a list.
Image courtesy of everydayplus at FreeDigitalPhotos.net