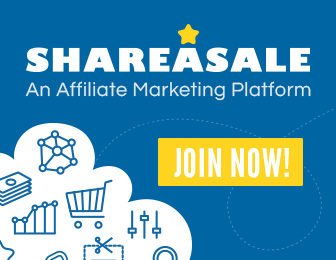 Most people underestimate the effects of their corporate life to their own lives. Some are able to separate work issues from personal matters, but most of the time, people fail to do so. But is it really possible to enter a state of depression just because of work-related circumstances?
Here is an example you might consider:
A secretary has been working for a company for more than 10 years. She has been able to save up from her salary, but she continues to request for the increase she has been waiting for years. One day, a new graduate was hired in place for her position with the salary she wanted. Apparently, she doesn't anymore has the looks for that designation. She was demoted to office staff.
In this scenario, the employee has a high risk of becoming depressed because of what happened. When this happens, everything else may soon fall apart – her efficiency at work, satisfaction in her career, regrets for what she did and didn't do.
So there, your work can really lead you into depression. Here are some workplace situations which usually lead to such state:
•    Demotion or salary deduction – Demotions usually happen when you have done something wrong and your supervisor will let you pay for it for some time. If you see it that way, then you are doing good. But if you see the move as an act of revenge or anything with a personal motive, that is when you should stop and think carefully.
•    Scandalous situations – Scandals almost always automatically lead to humiliation for you and your family. The easiest thing to deal with this is to accept it and move on, swearing not to commit the same mistake again.
•    Too much stress – All kinds of work are accompanied by stress, lot of it. If you do not know how to handle stress, you are not ready to work just yet. Make sure you are professional and experienced enough to work under pressure. That way, you would be able to separate what you feel from how you think.
Now that you know which factors often cause depression among employees, you should be prepared when you encounter one. Failing to do good at work should and is definitely not the end of your career. You made a mistake and you know better now. Next time, you would not commit the same error again. It should be that simple.
However, if your employer thinks otherwise and then he fires you, do not fight back, yet. Accept what happened and allow yourself to rejuvenate. Once you have fully recovered from the pain of getting fired without legal basis, then it is time to file a formal case. This is just an option you can take when you face such a situation.
But just like what I said at the beginning of this article, the key is to separate your corporate from your personal and private life. What happens at work should stay in the office. If you take things too seriously and you always feel that people are taking it personally against you, you might not just get into depression feeling beaten and unappreciated.
The author is an expert blogger who has researched on and covered a wide range of topics from technology in the US, education issues to New Jersey psychologists. He seeks to share his knowledge thru blogs while increasing his online portfolio.