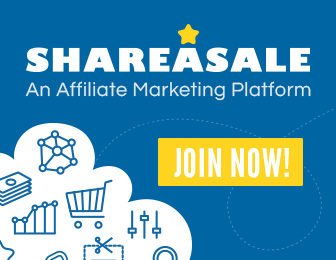 Cure is not possible in case of common cold, but with simple measures at home with available ingredients at home, it is possible to reduce symptoms of cold and get relief and be comfortable. Common home remedies for common cold include drinking plenty of liquid, adequate rest, keep your room warm and humid, saline nasal drops, take chicken soup, slat water gargle etc.
Drink plenty of liquid:
Liquid in any form (water, juice, lemon juice etc.) should be taken in plenty to keep body hydrated. Fluid may be lost due to fever and excess mucus production in cold. Lack of fluid also makes mucus thicker and makes it difficult to remove. Avoid caffeine and alcohol, as they may cause dehydration and aggravate symptoms.
Take adequate rest:
If possible, take rest at home. This will reduce risk of spreading cold to others. You may also need to remain at home, if you are taking medications for runny nose, such as first generation antihistamines.
Keep your room warm and humid:
You can keep your room warm and humid by keeping water in kettle and heating it at low temperature. You can also use cool-mist humidifier or vaporizer for humidifying your room. Mucus produced in nose will be liquid and easy to remove in warm and moist environment.
Saline nasal drops:
You may try using saline nasal drops instead of nasal decongestant spray (medication), because nasal decongestants have various potentially serious side effects. Saline nasal drops are safe (safe for children too), effective and do not cause any irritation.
Chicken sop for common cold:
This is one of the age old remedy for cold. Research has shown that chicken soup can relieve symptoms of cold by reducing inflammation and by hastening removal of mucus and relieving nasal congestion.
Salt water gargle:
Lukewarm salt water gargle can have soothing effect in cold. Add 1.5 to 2.5 gram of salt in a glass of lukewarm water and gargle several times a day for relieving sore throat. You can also add dispersible aspirin tablet to the salt water and gargle several times a day. Aspirin act locally as anti-inflammatory agent and relieve symptoms.
Alternative medicine in management of common cold:
Various herbal and other complementary medicines are used for cold, such as vitamin C, zinc, honey, echinacea etc. although strong scientific evidence is lacking.
Vitamin C for common cold:
Taking large dose of vitamin C (recommended daily allowance is approximately 60 mgs per day, but 500 mgs or more is given), at the beginning of symptoms of common cold may reduce the duration of cold.
Zinc for common cold:
The beneficial effects of zinc in common cold have been demonstrated in some large clinical trials. But from the clinical trials the right dose, duration and formulation of zinc cold not be determined.
Honey for common cold:
Use of honey in common cold and cough is age old tradition is India, although strong evidence of beneficial effects of honey in common cold is lacking.
Echinacea in common cold:
There are mixed results about the effectiveness of echinacea in common cold. Some studies shows significant benefit whereas some studies show no benefit at all. There are dozens of different echinacea supplements available currently, which are promoted to be useful in cold.