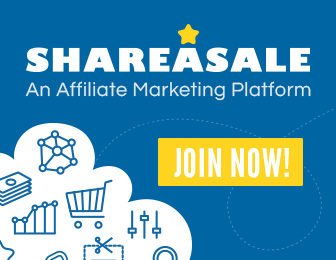 Aphthous ulcer is a fairly common health problem. Majority of aphthous ulcers heal without any medical intervention. But some medical intervention (including home remedies) can speed up the healing process and also reduce severity of symptoms such as pain and inflammation. Home remedies for aphthous ulcers include rinse mouth regularly; cover ulcers, use of over the counter (OTC) medications, application of ice over the ulcers, use of milk of magnesia etc. To reduce/prevent pain, inflammation and other symptoms of aphthous ulcers brush teeth gently and avoid spicy acidic, hot and abrasive foods.
Rinse mouth regularly:
Rinsing mouth regularly when you have aphthous ulcer or canker sore can help reduce symptoms and may speed up healing. Use common salt, baking soda, diluted hydrogen peroxide, simethicone etc. for rinsing and spit out after rinsing (do not swallow). Water should be lukewarm for soothing effect.
Cover ulcers:
Covering of aphthous ulcers with baking soda paste can be helpful.
Use OTC drugs for aphthous ulcers:
There are several over the counter medications available for treating aphthous ulcers, which can be tried.
Apply ice over the ulcers:
Application of ice over ulcers can help reduce pain.
Use milk of magnesia:
Place small amount milk of magnesia over the ulcers few times a day. This can reduce pain and help in healing the ulcer faster.
Prevention of aphthous ulcer:
Aphthous ulcers can not be completely prevented. But following some measures can reduce frequency of canker sores or aphthous ulcers.
Maintain good oral hygiene: regular brushing with soft toothbrush and flossing can reduce incidence of aphthous ulcer. Avoid toothpastes with sodium lauryl sulfate.
Reduce mental stress, which is a causative factor of aphthous ulcer. try yoga, meditation and other techniques for reducing mental stress.
Control what you eat. Avoid foods that can irritate mouth such as spicy, acidic (pineapple, citrus fruits) hot (pepper, chillies) and abrasive foods (chips, nuts).
Be careful with your dentures, which can cause minor trauma and start a canker sore. Keep your dentures and dental surfaces smooth to prevent minor trauma.  Do not talk while eating and chewing, this may lead to trauma of mouth or tongue.
Watch out your nutritional deficiencies. Deficiency of zinc, vitamin B12 has been reported in individuals with recurrent aphthous ulcers in some studies. Eat balanced diet for preventing nutritional deficiencies.