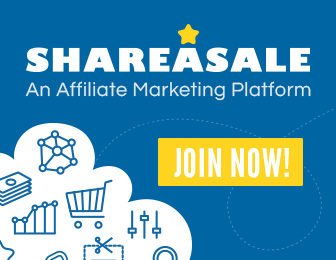 Most of us are closely acquainted with someone who suffers from arthritis. More than 46 million adults in America suffer from arthritis. Children are also affected, with 300,000 children in America having an arthritic condition. Some forms of arthritis can affect children even during infancy. Arthritis is a condition that has been around for millennia. Archeologists have found evidence of arthritis in humans and other mammals in the prehistoric period. However, it is still unclear what triggers arthritis.
The Scope Of Arthritis
Arthritis is a catch-all term that encompasses more than 100 diseases, with osteoarthritis being the most common form of the disease. The common feature of these diseases is that they affect the musculoskeletal system, especially the joints between two bones. Problems associated with arthritic conditions include inflammation, pain, weakness, and stiffness, as well as damage to the cartilage in the joints.
Many of us have observed the very profound effects arthritis has had on the daily activities of a friend or family member with arthritis, or perhaps we are the ones experiencing it. It can have an immense toll on daily activities including walking, typing, playing a musical instrument, grooming, and the list goes on. Sometimes the damage to joint tissue can be extensive enough that deformity is visible by the unaided eye. Arthritic conditions together compose a major contributor to the prevalence of disability in the United States.
For many individuals, arthritis can affect more than just the joints. It affects the entire body, damaging tissues of major organs including the heart, kidneys, lungs, skin, blood vessels and more. Although the causes of arthritis are mostly unknown, we do know that in the case of rheumatoid arthritis, it is an autoimmune disease. This means that the body's immune system starts recognizing its own tissues as a bacteria, virus, or other foreign invader. The immune system begins to produce antibodies against the body's own native tissue, and mounts a continual attack on these tissues. The result is tissue damage, inflammation and pain.

Medications For Arthritis
There are many medications used to treat arthritis. Topical creams are used when the symptoms are limited to 2-3 joints or areas of the body, and when the symptoms are somewhat mild. Oral non steroidal anti-inflammatory drugs (NSAID's) are also commonly used, especially when symptoms are moderate to severe. Many of these are over the counter products. Narcotic drugs, available only through prescription, are also used to block pain, but they do little to decrease inflammation. Consequently, these narcotics are often combined with anti-inflammatory NSAID's to enhance their effect.
Negative Effects Of Medications
The continual use of synthetic medications can be detrimental for our bodies. It can lead to urinary problems, and chronic constipation. Some of these substances can have a sedating effect, which is incompatible with many lifestyles and occupations. They can also be habit forming, leading to addiction and the myriad of problems associated with addiction, which, for me, is a major motivation to avoid them. Steroids are also sometimes used to subdue the inflammation and pain associated with arthritis. Steroids are very powerful anti-inflammatory drugs but are usually used sparingly and as a last resort. Some reasons for this are that steroids can have unwanted side effects when used in a long-term setting and taken orally. Weight gain is one of those serious and unwanted side effects. In order to keep the dose as low as possible, steroids are often administered via injection into the affected joint.
Herbal And Dietary Arthritis Remedies
For these and other reasons, many arthritis sufferers opt for natural, herbal remedies to cope with their symptoms. The foods and substances we take into our bodies greatly influence the health of all of our body systems. The body has amazing abilities for healing, but it needs the right building blocks to do so. The more our bodies can heal independently, the fewer potentially harmful medications we will need. This is motivation enough for many arthritis sufferers. Some arthritis sufferers use dietary and herbal remedies exclusively while others use them in conjunction with their over the counter and prescribed medications.
There are many supplements that can help with joint pain and inflammation, as well as possibly promoting the repair and maintenance of joints. Here are a handful of them.
Willow bark.

Willow bark has been used for its medicinal properties for many centuries in different parts of the world. The inner bark of willow trees contains an anti-inflammatory substance called salicylic acid, which was the precursor to synthetic aspirin. Teas and creams made from the inner bark of willow can greatly reduce inflammation and pain.

Boswellia.

Boswellia is an Ayurvedic herb that reduces inflammation. It is helpful for repairing the blood vessels surrounding inflamed connective tissues. Products that are standardized to 150 mg of boswellic acids per capsule are best. Boswellia is also available in the form of creams.

Cayenne.

Cayenne contains a compound called capsaicin, which relieves pain. The mechanism by which is blocks pain seems to be that it inhibits the release of neurotransmitters that communicate pain sensations. Mixing cayenne with enough wintergreen oil to make a paste and applying it to painful joints can greatly alleviate pain. The first few uses of this remedy may produce a stinging and burning sensation, but after repeated use, it should quickly relieve pain upon application. Cayenne may also be taken in capsule and/or included in the diet.

Noni.

Noni is considered a sacred plant to the Polynesian peoples, who have used it for more than 2,000 years for arthritis pain relief as well as relief from other ailments.

Eicosapentaenoic acid (EPA) and docosahexaenoic acid (DHA).

These substances are found naturally in deep-sea fish. A study at Tufts University School of Medicine discovered that regularly taking EPA and DHA capsules reduced the number of tender joints by half. These dietary supplements also helped to slow the onset of fatigue.

Omega-3 Fatty Acids.

These are also found in fish. More than a dozen studies have shown that rheumatoid arthritis sufferers who took large doses of fish oil supplements for a few months had fewer swollen and tender joints, and less morning stiffness.
Glucosamine and chondroitin sulfate. These are components natively found in cartilage. They are building blocks for cartilage and seem to stimulate the production of cartilage in the body. People with diabetes and people who take anticoagulants should check with their doctor before using these supplements.
Conclusion
Herbal and dietary supplements can be powerful weapons on our side in the fight against arthritis. As always, we should use caution and prudence when using herbal remedies, making ourselves well aware of possible interactions and side effects. It's also very important consult with a doctor before using them.