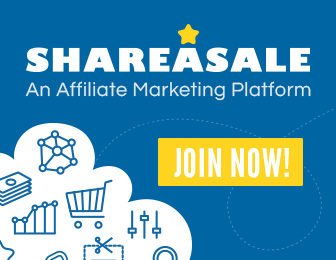 The career outlook for nurses is resoundingly positive. As the aging population grows and health care coverage becomes more widespread in the coming years, the overall demand for qualified nurses is expected to grow. But who's going to train all those nurses?
Nurse educators are nurses with strong clinical backgrounds and advanced post-graduate educations who fill faculty positions at nursing schools and even teach in hospitals and health care facilities. As the demand for well-trained and educated nurses grows, so will the demand for well-qualified nurse educators to fill the many new teaching positions that will emerge. When you go to school online to earn your Master's of Science in Nursing, you'll be preparing yourself to meet the demands of a nurse educator role.
Career Outlook and Salary Prospects for Nurse Educators
The U.S. Bureau of Labor Statistics expects that the health care industry will require 500,000 new nurses by 2018. Registered nurses with the academic credentials necessary to train these new registered nurses are in high demand.
A nurse educator with a doctoral degree can expect to earn as much as $176,000, while a nurse educator with a Master's degree can command a still-respectable $124,000. Of course, salaries vary widely depending on where you teach, whether you're a full professor or an assistant professor and whether you're awarded tenure at a university. Other factors that influence your salary include your experience level and whether you teach full or part-time. But you can expect your salary to start at least $43,000 if you have a Master's of Science in Nursing.
Nurse educators, like other educators, often work a nine-month academic year. You'll have summers off, during which you may want to take a part-time job as a clinical nurse, take on summer school classes or pursue your own interests.
What Does a Nurse Educator Do?
A nurse educator is responsible for developing curricula for registered nurse training and continuing education programs. He or she may also help to direct orientation programs for new students at nursing schools. In addition to planning courses and study programs for nursing students, a nurse educator evaluates student progress and develops individualized teaching plans based on students' strengths and weaknesses.
As a nurse educator, you should have a strong background in clinical nursing practice and be a registered nurse yourself. You should also have a Master of Science in Nursing with a specialization in Nursing Education. You will need to know various teaching methods and techniques in order to pass along nursing skills to your students. You'll also need the expertise to evaluate the effectiveness of nursing school programs and educational resources.
Where Do Nurse Educators Work?
Many nurse educators teach in nursing schools, universities and community college programs. Some teach part-time while assuming a full- or part-time role as a clinical nurse. Others teach classes in hospitals, surgical facilities and other health care settings where continuing education and professional development resources are needed. Some nurse educators even help to educate patients about their own health and medical decisions.

Though nurse educators are expected to be in overall high demand in the coming years as demand for qualified nurses grows, you may find it easier to secure a teaching position in a nursing school, community college or university. While clinical facilities do require the services of nurse educators, they are less likely to seek them out. Health care facilities frequently face budget cuts, and when money is tight, resources that aren't directly related to caring for patients are generally the first to go. For maximum stability in the nurse educator role, seek a full-time position with a nursing school or other institution of higher education.
If you have clinical experience as a registered nurse, a desire to earn an advanced degree in the field of nursing and a passion for educating others, you may want to consider a career as a nurse educator. Nurse educators are in high demand and can potentially earn a six-figure salary. As a nurse educator you'll have the chance to guide student nurses as they realize their own career dreams, and you'll be able to wield a direct influence over the field of nursing and the future of health care.