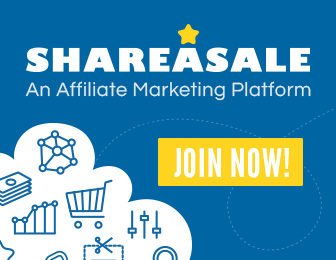 For years, scientists have debated about the role that genetics plays in hearing loss. Thanks to new research, researchers are now able to prove that both age-related and noise-related hearing loss may be linked to a genetic mutation.
In studies conducted by the Miller School in Miami and funded and sponsored by the National Institute on Deafness and Other Communication Disorders, researchers have identified a genetic mutation, P2X2, that substantially increases a person's vulnerability to age- and noise-related hearing loss. This mutation can be found in DFNA41, which is a progressive form of non-syndromic hearing loss that begins during adolescence – or even earlier – and progresses as the person gets older.
How the Mutation Works
According to Dr. Pascal J. Goldschmidt, dean of the Miller School, this research is ground-breaking because it provides an opportunity for researchers to create a specific treatment for people who suffer progressive hearing loss because of DFNA41. In addition to severe-to-profound hearing loss, DFNA41 also can cause chronic tinnitus, a high-pitched ringing in the years that can sometimes be debilitating.
Researchers say that the P2X2 mutation in DFNA41 creates defects in the sensory hair cells that are located in the inner ear, which results in progressive hearing loss. During the study, researchers found that this particular mutation has a pronounced impact on hearing loss, whether it's noise-induced or related to the effects of aging.
Research Studies and Results
As part of the study, researchers tested the members of two families with DFNA41. Those members who had the P2X2 mutation – and who had been exposed to loud noise – were shown to have substantially worse hearing at higher frequency levels than those family members who didn't have the mutation. Likewise, family members without the mutation showed no hearing loss at all when exposed to noise.
During further studies, investigators exposed groups of mice to different levels of moderate noise. Of the two groups, the mice without the P2X2 gene suffered significant hearing loss across the entire high, middle and low ends of the hearing spectrum, while the mice with the gene suffered hearing loss only at the highest frequencies.
According to these test results, the gene P2X2 can actually play an important part in the preservation of normal hearing throughout one's life span, while a mutation of the same gene can cause the opposite effect.
Genetics and Future Treatments
Noise- or age-related hearing loss affects more than 500 million people around the world. Yet surprisingly, the role that genetics play in this condition has, up until now, been virtually unknown. According to Dr. Xue Zhong Liu, the leading researcher in the study, identifying the importance of the P2X2 gene and the way it factors into progressive hearing loss is a significant first step in comprehending these genetic causes.
Although some types of noise-related hearing loss can be prevented, prevention may be more of a challenge for people who carry the P2X2 mutation because they're genetically more vulnerable to hearing damage. By utilizing a genetic approach in treating noise-and age-related hearing loss, researchers feel that they'll now be able to develop more effective treatments to those suffering from the condition.
Christopher R. Watson is a professional audiologist. His passion is helping people hear better, and he enjoys sharing his insights by blogging on a variety of websites. Visit www.HealthyHearing.com for more information.