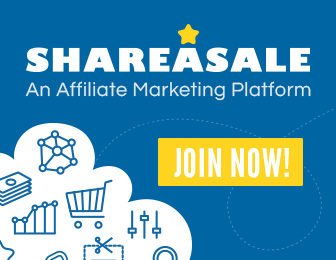 If you are ski lover and planned your ski holiday, you might be planning to make yourself a better skier. However, do you know skiing has several health benefits for the skier, as it is strenuous sport and need general fitness? If you are not aware of the great health benefits of skiing, read on to find out the health benefits of skiing. Some of the health benefits of skiing include burning lots of calories and loose weight; tone the muscles of stomach and most of the other muscles of the body, cardiovascular heath benefits, overall health benefits etc.
If you are planning to ski, but you belong to warmer locality, you need to plan well for your skiing. You can hire luxury ski chalet holidays or book hotels for your duration of skiing activity. Do not forget to take along the required equipments for you ski session or plan for hiring them.
Do not forget to warm up for at least ten minutes before starting to ski. Walk up the ski slope instead of taking the ski lift is good for warm up. You can also walk up and down for ten minute to warm up. Warming up is required after skiing also to prevent muscle soreness.
Burn lots of calories and loose weight:
Six hours skiing session can burn as many as 3,000 calories and help you loose up to five pound of weight in a week. Is it not a great way to loose weight? The steeper the ski slope is the more you burn calories, because you need to work harder to keep the balance of your body. During skiing, you are exposed to subzero temperature and your body is forced to raise the body temperature by burning more calories. All these lead to burning of lots of calories and loose weight faster, which generally you do not burn even during several sessions in gym. If you want to loose weight even faster avoid high calorie foods (such as chocolates, pastries etc.) and alcohol, which generally go along with skiing.
Tone muscles of stomach and other muscles:
During negotiating slippery slopes, you need to use core stability muscles of the body, which are muscles of the either side of the spine in front and backside up to pelvic muscles. These muscles when contracted compress the lower abdomen and shape your tummy. During skiing not only the balancing muscles used but many other muscles are also used (e.g. muscles of the upper limbs and lower limbs).
Cardiovascular health benefits of skiing:
Skiing is excellent for cardiovascular workout, whether you are a beginner or you are an expert in ski. Skiing cause increase in heart rate, cardiac output and cardiac work, which help in increasing blood circulation that provide more nutrients to tissues and help in removing the waste faster. For better cardiac and vascular workout walk p the slope instead of using a ski lift.
Ski and overall health:
Skiing is good for overall health, as there are several health benefits of skiing. Skiing keep you fit. Unless you are not fit, you cannot ski. If you are a ski lover, you will be motivated to keep yourself fit so that you can enjoy your favorite sport. To remain fit and healthy, motivation is the most important ingredient.
Enjoy ski, remain fit and healthy, and enjoy health and wealthy life.
Image courtesy of [image creator name] / FreeDigitalPhotos.net