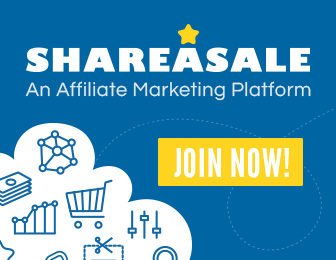 Your smile is one of the first things that people notice about you. It can be the deciding factor in a job interview, in a relationship, or even in the confidence that you have in yourself.
Do you have a certain level of displeasure with aspects of your smile? If so, you are most certainly not alone! Hearing things like, "my teeth are too yellow", "I don't like this gap in my teeth", or even "I try not to smile because I don't like my teeth" is an all too common occurrence in a dental practice. You might get discouraged because you think that your ideal smile is out of reach. Sometimes this might be the case, but in many instances, the smile of your dreams is closer, and more affordable that you think. We are going to cover five things that can quickly improve the appearance of your smile.
Teeth Whitening –
Whitening your teeth can make a world of difference in the look of your smile. Teeth whitening is something that is relatively inexpensive (many offices even offer this service for free to new patients), and the entire process takes less than two weeks from start to finish. There are several different things to take into account if you are looking to achieve a brighter smile, and teeth whitening can easily be an article topic on its own. Rather than try to fit all of that information into this article, you can learn more about teeth whitening here.
Composite Bonding –
This option is not as widely known as a few of the other options. Composite bonding is the process of adding material to your teeth (much like a filling). It can be used to lengthen your teeth, fill gaps, and even completely reshape teeth. It is also significantly less expensive than a crown or a veneer, though if you have the money, those are the options we would suggest for durability reasons.
Gum Contouring –
Gum contouring is the process of reshaping your gums to either reveal more or less of your tooth. This changes the appearance of your teeth quickly, and, depending on the procedure needed, can also be very affordable.
Porcelain Veneers –
While porcelain veneers are not the most budget friendly way to improve the appearance of your smile, they are definitely one of the fastest ways to drastically change the appearance and function of your teeth. Veneers can be used to straighten your smile, change your bite, change the shape of your teeth, change the color of your teeth  and more.
Dental Implants or Dental Bridges –
Dental implants and dental bridges are used to replace one or more missing teeth. If you have a missing tooth, that can often cause a lack of confidence in your smile. A dental implant is a free standing tooth replacement that is attached to the jaw bone for support. A bridge accomplishes the same thing, but is attached to the two adjacent teeth. We typically recommend a dental implant if you are a good candidate for one.
A good candidate for dental implants will need to have healthy bone and gums, or else there will be additional procedures needed to get your mouth to a point that the dental implants will have the greatest chance of success.
Smile Enhancement Recap
Many people think that they need to go through full orthodontic treatment along with several other procedures to achieve the smile of their dreams. While this definitely can be the case, there are typically much quicker ways to accomplish the smile of your dreams. All of the procedures mentioned above can often be finished in a matter of weeks and will have your smile looking beautiful. For added confidence in your smile, it may be worth talking to your dentist about some of these smile enhancement procedures to find out if they are a good option for you.