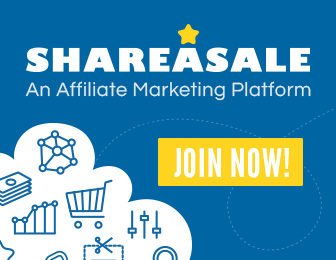 Diabetes mellitus is a metabolic disorder/syndrome, which is reaching to epidemic proportion in many regions, especially in urban areas. However, it is not very difficult to control diabetes with lifestyle modification (more physical activity and exercise), proper diet and little appropriate medication, in majority of diabetes patients. Diet and physical activity plays an important role in management of diabetes. There are also many home remedies available for management of diabetes. Many people may claim about various home remedies for diabetes, however all may not be effective as they are claimed. Some home remedies that actually work are:
Basil leaves:
Basil (or Tulsi, as it is known in India) leaves have high concentration of antioxidants (which fight free radicals) and essential oils (eugenol, methyl eugenol and caryophyllene) and these compounds act on beta cells of pancreas (which produce insulin) and also increase sensitivity of insulin, so that it can function better.
To get benefit of basil leaves (Tulsi), take 3-4 lease or a teaspoonful of juice from leaves on empty stomach. This will help lower your blood sugar.
Drumstick leaves:
Recently there has been lot of focus and research on drumstick leaves, about its ability to boost energy, because they are rich in protein and many other nutrients. Juice of drumstick leaves help in slowing down digestion and breakdown of food in intestine and control blood sugar.
Take some leaves and make juice. Drink 1/4th cup of drumstick leave juice daily on empty stomach and see the effect yourself on your blood sugar level.
Cinnamon:
This spice is not only good in making food tasty, but it can also help control your blood sugar level to a great extent. Cinnamon help control blood sugar by increasing insulin sensitivity, which is a common problem for patients with type 2 diabetes. It is also good for weight control/lose.
Add about one gram of cinnamon powder daily in your diet for about a month and see the lowering of your blood sugar level.
Indian blackberry:
Also known as Jamun, Indian blackberry is very good fruit for controlling blood sugar (it is also very tasty fruit). A glycoside present in Indian blackberry slows down breakdown of starch (complex carbohydrate) into sugar/glucose and prevent fast rise of blood sugar level.
Take 5-6 jamuns daily along with its seeds. Or alternately take a spoonful of Indian blackberry seed powder along with warm water or milk daily to control blood sugar level.
Neem:
This is one of the common medicinal plant found abundantly in Indian subcontinent. There are numerous medicinal properties of neem, hence, there are numerous patents regarding medicinal qualities of neem. It increase insulin sensitivity to its receptors in target cells and also increase blood circulation by its vasodilatation property.
Drink 1/4th cup of juice of tender leaves on empty stomach or take a spoonful of dry powder made from tender leaves, along with milk of warm water for best result.
Image courtesy of [lemonade] at FreeDigitalPhotos.net