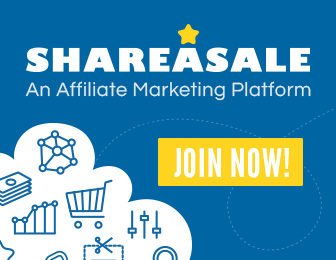 Osteoporosis, a disease that reduces the density and quality of the bones in the body, is on the rise throughout the United States.
Approximately 10 million people aged 50 and older suffer from osteoporosis of the hip, and, by 2020, one in every two Americans will have or be at risk of developing the same condition.
It might seem counterintuitive, but regular exercise is very important for people with osteoporosis. A good exercise routine helps prevent the bones from deteriorating. It also improves strength and balance, which, in turns, helps prevent fractures.
Listed below are five fitness tips to help people with osteoporosis improve their quality of life.
1. Work on Your Balance
Balancing exercises are ideal for helping people with osteoporosis improve their strength and stability. Programs like yoga, tai chi, and pilates also help increase strength and flexibility at the same time.
If you do decide to try yoga or pilates, make sure you talk to your doctor or physical therapist first. They will let you know which poses to do and which to avoid. According to experts at the Cleveland Clinic, some poses, including forward bends, can actually increase your risk of fractures.
If your doctor deems the exercises discussed above unsafe for you, you can still work on improving your balance at home.
Performing exercises on a balance disc is a great option for people who want to work on their stability without taking a class or going to the gym. Balance discs are affordable, portable, and easy to use. 
2. Strengthen Your Core Correctly
All of the muscles in the torso, including the abdominals, back muscles, and buttocks, make up the core.
A strong core helps prevent injury and improves balance. But it's important to strengthen the core in ways that don't put excess pressure on the spine.
When most people think of core work, they think of exercises like sit-ups and crunches. These exercises are too intense for most people with osteoporosis, though. They're also not the best exercises for strengthen the whole core.
Sit-ups and crunches only work the abdominals. However, balance disc exercises, as well as exercises like bird dogs and planks, work the whole core and are much better for improving balance and stability.
3. Do Low-Impact Weight-Bearing Exercises
Weight-bearing exercises strengthen your muscles and bones because they require you to work against gravity.
Many weight-bearing exercises are too intense for people with osteoporosis, including things like running and jumping rope.
However, there are plenty of low-impact options that are very beneficial, including swimming, walking, and cycling.
If you're new to this type of exercise, aim for just two or three 30-minute sessions a week. Over time, you work up to longer sessions, or increase the frequency to four or five days per week.
4. Strengthen Your Muscles
The weight-bearing exercises discussed above generally fall into the category of cardiovascular exercise. Strengthening the muscles and bones with resistance training is also important, though.
There are several strength training options for people with osteoporosis, including dumbbells, machines, or resistance bands. You can also use your own bodyweight to do exercises like pushups and squats.
Most doctors recommend strength training two or three days per week. It's best to focus on the areas that are most prone to fracture: the hips, wrists, and spine.
Squats help strengthen the muscles around the hips, as well as the muscles that support the spine. Curls with light weights are also a great option for strengthening the wrists. You can, of course, mix up your strength training with different exercises, but these are good to start with.
5. Stay Hydrated
Dehydration increases your of falling and injuring yourself. You might get lightheaded or dizzy, or simply have a harder time focusing on good form and control during your workouts. Either way, dehydration should be avoided at all costs.
Drink between eight and twelve ounces of water about 15 minutes before your workout, with an additional three to eight ounces every 15 minutes during the workout.
Sports drinks like Gatorade aren't necessary unless your workouts go past 60 minutes, which is generally not recommended for people with osteoporosis, especially without a doctor's approval.
Wrapping Up
Exercise is an essential component of a healthy lifestyle for people with osteoporosis. It can help decrease your risk for injury and prevent the condition from getting worse. Keep these tips in mind to ensure you stay safe during your workouts and get the most out of them.
Image courtesy of Ambro at FreeDigitalPhotos.net