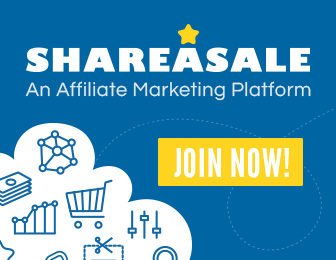 The moment your hot tub is purchased, you may find yourself anxiously anticipating arrival day. However, you should be aware that there is some preparation that needs to take place on your part. It is not easy delivering and installing a 500 pound plus hot tub, which is why the professionals can use all the help you can provide. If you continue reading, you will learn how your hot tub will be delivered and what you can do to make sure there is a successful delivery.
Hot Tub Delivery
Your hot tub will arrive just as it looked in the showroom, as a complete unit. In order to deliver these large tubs safely, professionals will need to carefully plan transportation and how to maneuver the hot tub into place. Yes, these hot tubs may arrive on a trailer or flatbed truck, but in some cases a crane may be necessary to lift the heavy tub over a high wall, and sometimes your entire home, to get it to your installation spot. Consider these factors before installing:
The width of walkways and gates to the installation location
Any gutters or low roofs that may interfere with the installation
Uneven ground or steps that need to be pointed out to the delivery professionals
Objects poking out from walls that may need to be flagged, like outdoor taps
How to Prepare for Hot Tub Delivery
When your hot tub arrives, have the following prepared:
Water Supply
A portable hot tub will not need a permanent water supply. However, you should have non-softened water and hosepipe easily accessible from wherever your hot tub is located. The hosepipe will also be used when you are looking to drain your tub at any point. Make sure the drain is accessible, otherwise this can be especially challenging when you need to empty your hot tub. Hot tubs can hold a surprising amount of water.
Base
The second crucial part of your hot tub installation is confirming your foundation is solid. The foundation needs to support the hot tub as well as the water added and any bathers that decide to take a soak. If the hot tub is not installed on an adequate foundation, you will find it shifting and potentially causing stress on the shell of the hot tub. Long term, this will lead to damage and cracking of your hot tub! If this is the reason your hot tub breaks, you should be aware it will not be covered under most warranties.
For those who would like to install their hot tub on an elevated structure, such as a deck or gazebo, you may want to consult with a structural engineer. This helps ensure the location is well supported, especially when the hot tub is filled with water and people!
Safety
Choosing a good location is imperative. You want to make sure that the panels and equipment compartment on your hot tub can be easily accessed whenever you need to make adjustments or when maintenance is necessary. It is also important to make sure your hot tub is at least 3 meters away from overhead power lines.
Final Delivery Inspection
Prior to your hot tub arriving, be sure to double check the measurements of your hot tub. Confirm it will be able to enter through any gates or pathways between the installation location and where the truck will be parked. If not, you may need to temporarily uninstall gated or fencing to create an unobstructed delivery path.
As soon as your hot tub is delivered, installed, and you fill it up with water, you are free to enjoy! Be sure to familiarize yourself with the owner's manual and your hot tub so you can be well aware of the safety features.
About the Author
Scott Bland has been in the leisure industry for nearly 20 years.  As a sales manager in the leisure industry he knows hot tubs inside and out.  Right now he works sales while writing about consumer goods on the side.  If you want to contact him, you can do so at his LinkedIn.