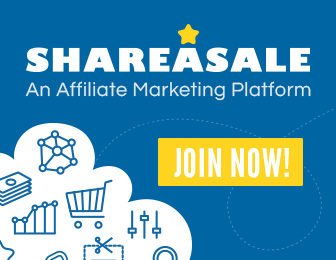 Changes in lifestyle and eating habit can help prevent hypertension from developing (if you are at high risk of hypertension or if you have pre-hypertension) and control if you are already hypertensive. If your high blood pressure is not being controlled well despite taking anti-hypertensive medications regularly, changes in lifestyle and eating habit can be helpful. In fact, certain anti-hypertensive medications (such as ACE inhibitors and thiazide diuretics) do not work well if salt intake is not reduced.


The following home remedies can help in controlling high blood pressure and prevent hypertension from developing among high-risk individuals or individuals who have pre-hypertension.
Reduce salt intake:
High sodium is one of the causes of hypertension. It is advised by doctors to reduce salt intake to control hypertension, even if you are taking medications for hypertension. If you are healthy individual you should aim for salt intake of 2.5 grams per day or less. If you have hypertension you should target 1.5 grams per day. Some anti-hypertensive medications do not work unless salt intake is reduced. To reduce salt intake, stop using table salt. Reduce intake of processed foods (because salt is used in processing most foods) and consume lots of fresh fruits and fresh vegetables.
Be physically active:
Increased physical activity can keep blood pressure under control. Aim for at least 30 minutes of moderate physical activity daily. Regular physical activity can help in keeping your body weight under control.
Maintain healthy body weight:
Individuals with normal body weight are at lower risk of developing hypertension. If you are overweight/obese, target to reduce few kilos, which can reduce blood pressure.
Do not smoke:
Do not smoke or use tobacco. If you smoke or use tobacco, you should stop the habit. Tobacco can injure blood vessels and speed up the process of atherosclerosis, which can damage heart and blood vessels.
Take alcohol in moderation:
If you drink, do so in moderation and do not consume more than two drinks a day. Excess alcohol can increase blood pressure.
Eat healthy:
Salt restriction is not sufficient for patients with hypertension. Healthy eating is very important. Eat lots of fruits, vegetables, whole grains, nuts and potassium rich foods (e.g. tender coconut water). Try DASH (Dietary Approaches to Stop Hypertension) diet, which is excellent for patients with hypertension.
Learn to manage stress:
Stress can cause rise in blood pressure due to secretion of chemicals that raise blood pressure such as adrenalin. Learn to cope with stress (an essential part of management of Hypertension). Learn relaxation techniques such as yoga, meditation etc.
Monitor blood pressure regularly at home:
Monitoring blood pressure daily at home is important in keeping hypertension at bay. It will help you understand if anti-hypertensive medications you are taking are working or not. Keeping blood pressure records also help your doctor to determine the medications and their dosing and help in controlling blood pressure well.
Follow different aspects mentioned here for high blood pressure control. It is important to follow all the steps and not only a few of them to prevent hypertension and complications of hypertension.
Image courtesy of Graeme Weatherston / FreeDigitalPhotos.net