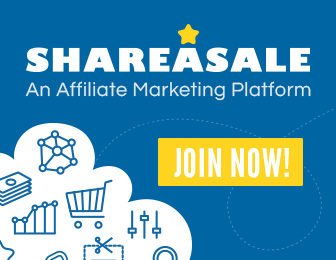 Cases of erectile dysfunction are on the rise and health experts suggest that this may be due to poor lifestyle choices that lead to various lifestyle diseases. The risk of ED increases with age. In fact, studies reveal that almost 50% of men over the age of 75 suffer from erectile dysfunction.
A lot of things are involved in male sexual arousal. Some of these are the brain, blood vessels, muscles, hormones and nerves. ED can be caused by a problem with any of these. It can be a symptom of atherosclerosis, Parkinson's disease, high cholesterol, diabetes, sleep disorders, obesity and heart disease among others. Excessive tobacco usage is also linked to erectile dysfunction. A person's mental health plays a big role in their sexual performance, and issues such as stress, anxiety, and depression can also cause ED.
ED Treatment Options
There are many effective treatments for erectile dysfunction and the right treatment for you is dependent on the cause of your ED. Some of the options you have include medications, surgery, implants and vacuum pumps. There are also some natural treatments available.
Some of the drugs used to treat erectile dysfunction include Levitra, Spedra, Cialis, Sildenafil and Viagra. They help increase blood flow to the penis during intercourse. They have some minor side effects including dizziness, stomach upsets, nasal congestion and dizziness, but this is a small price to pay for improved sexual performance.
People who have diabetes or who have ever suffered a stroke should not use these ED medications. This is why it is important to seek your doctor's advice before embarking on any treatment. There are also testosterone injections which improve sexual performance. These also have some side effects including increased urination and acne, but this is nothing to worry about. After all, testosterone is a natural hormone produced in the body.
If you prefer non-drug treatment, you have the option of going for blood vessel surgery, getting penile implants or penile vacuum pumps. Surgery is a permanent solution and this is one of the advantages it has over drug treatment options. However, it is very expensive, and it is only effective if the right diagnosis is made. For instance, blood vessel surgery is only effective if the cause of ED is leaking blood vessels. Penile vacuum pumps are used right before sexual intercourse to pump blood to the penis while penile implants are surgically inserted into the penis and inflated during intercourse.
Some natural herbs such as Panax Ginseng and Rhodiolarosea are scientifically shown to improve sexual function. DHEA (dehydroepiandrosterone) supplements are also effective in treating ED. DHEA is produced in the body and is a testosterone booster.
Conclusion
The above are some of the most effective treatments for erectile dysfunction. Lifestyle changes can also go a long way in improving your sexual performance. Exercise regularly and eat healthy to keep your weight in check and improve your mental health. You should also stop smoking and avoid excessive consumption of alcohol. It is important to consult with your physician when you experience erectile dysfunction as it may be a symptom of another more serious underlying condition. Your doctor will also know the right treatment for you depending on your circumstances. They will prescribe medication to treat ED as well as the underlying condition.
References:
http://slowfoodnation.org/rhodiola-rosea/
Image courtesy of [Ambro] at FreeDigitalPhotos.net