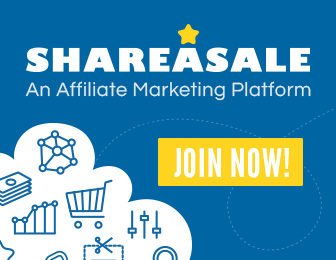 Christmas is coming, and the goose is getting fat – but that doesn't mean you have to! Christmas is a great time to wind down and relax, spend time with your family and friends, and enjoy some seasonal treats. However, overindulgence during the festive period, combined with time off training, can soon lead to weight gain and lost fitness. After all you still want to look your best in your Gold's Gym outfit by the time January comes.
Don't let Christmas derail your best fitness intentions. Here are some tried-and-tested strategies for staying on track this Xmas.
1) Ration out your treats
Christmas usually means that your food cupboard will be full of high-calorie treats. This makes it all too easy to constantly pick and graze between meals, leading to weight gain. A chocolate here, a cookie there, and then a slice of Christmas cake or two – all those treats can really add up!
Avoid this problem by rationing out your treats. Limit yourself to a sensible number of servings per day, say two or three, and make sure you don't eat more. Consider putting your treats into sensible-sized portions in advance to avoid losing track of how much you have eaten, e.g. bag up tins of sweets into 50 gram/two ounce servings.
2) Walk, walk, and walk some more
The gym might be closed during the festive season, but that doesn't mean you have to become a couch potato! Make the most of your time by getting up and out and walking as much as you can. Walk to the pub, walk to visit family and friends, walk with your dog, walk with your partner or kids, walk to the store. Look for opportunities to walk as often and as far as you can.
If you have a smartphone, download a step counting app, and try and clock up around 10,000 steps per day over the holiday period.
3) Do bodyweight exercises at home
If you normally lift weights, or work out at a gym, you may find your normal exercise schedule is disrupted when your usual fitness haunt is closed for the festive season. After all, gym instructors deserve time off too!
Don't let the gym being closed stop you from exercising – do bodyweight exercises instead. The beauty of bodyweight exercises is you can do them anywhere and anytime, without any equipment. They are the perfect excuse-free workout.
Push-ups, lunges, squats, pull-ups, sit-ups, planks, and crunches can be every bit as effective and beneficial as working out in a gym – at least in the short term. They'll help you maintain muscle, fitness, and strength before you get back in the gym once the festive season is over.
Do your bodyweight exercises as a circuit to add a cardio element to your workouts. And because bodyweight exercises are relatively easy and low stress, there is no reason you can't do them every day.
4) Set up a festive season home gym
If your gym is closed for Christmas, why not set up your own festive season home gym? This could be in your spare room, your garage, or even your garden if the weather is fair. You don't need much to set up a decent home gym; a TRX suspension trainer, some adjustable dumbbells, a kettlebell or two, and an exercise mat will allow you to train every muscle in your body. Set your gym up with friends or your training partner so you can share the cost and workout in company.
Alternatively, and if space allows, get some big rocks, barrels filled with sand or water, or make some hefty sandbags, and do some strongman-type training.
Remember, any workout is better than no workout, so don't let the fact that your gym is closed derail your fitness efforts.
5) Bulk up on high protein foods
High protein foods are abundant during the festive season – turkey, chicken, goose, duck, beef and other meats are often the centrepiece of holiday meals. The good news is that high protein foods are filling and boost your metabolism. Make the most of this by building your meals around protein, adding lots of low calorie veggies, and then going easy on the carbs. This will limit the fat-storing potential of your meals, even if you do eat more than you should.
Enjoy the Christmas holidays, but don't let them undo all of your good work from the rest of the year. It is, after all, just a couple of days. Use these damage-limiting strategies to stay on track over the festive season.
Image courtesy of [Sirichai] at FreeDigitalPhotos.net