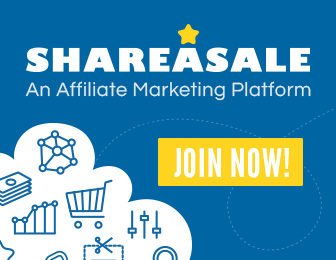 Numerous people harbor several misconceptions about dieting, and one of the most popular ones is that it's a highly costly experience. However, that's perhaps one of the biggest logical fallacies of the 21st centuries, for reasons that will be expounded upon below. Before reading, though, take into consideration that this article only refers to 'dieting' for the sake of the argument, but actually makes use of a concept that's more akin to a lifestyle change that you can stick with for the rest of your existence – a switch to a mode of living that is more cost-effective, healthful, and all around enjoyable, both from a psychological, as well as an economic perspective.
Portion Control. Dieting involves watching how much you eat, in an effort to counter the toxic food environment that societal standards have ingrained into our mentality. The FDA's food pyramid is the prime example of how much of anything you should be eating, and there are also lots of dieting aides, such as portion control-focused plates and bowls that try to help you regain some perspective over what a normal portion really means. As such, by eating less than supersized, you are likely to save, even if you're shopping organic vegetables, fruits, legumes, and grains, or higher welfare animal byproducts.
Fresh Foods. A lifestyle change in dietary terms entails eating fresh foods, such as vegetables and fruits that are actually in season. Shopping for something that is naturally available in your area at a given time of the year will help you save money, while also encouraging the local economy and small-time producers.
Insurance Covers Dieting. Of course, this is not applicable to all the fad diets out there, nor does it mean you can have your private health coverage provider pay for your way to a slimmer, more toned figure. However, in the United States, some of the most reputed (and popular) dieting programs, those that have been genuinely credited by food authorities, are covered by some private health insurance funds. These are:
NutriSystem. This diet is all about food, with little to no requirements in terms of increasing physical activity levels. On the upside, it does provide highly tailored plans, which are, to a certain extent, customized to fit the dietary needs of women, men, elders, the younger demographic, vegetarians, etc.. It also comes with a list of over 150 recipes for all the meals in one day, as well as with branded products.
Jenny Craig. Jenny Craig has come under severe criticism over the years, for the highly institutionalized approach toward dieting that it advocates. In order to lose weight the Jenny Craig way, you need to consult with a personal dieting and exercise coach, as well as purchase Jenny Craig-branded products – which are actually produced by Nestle, one of the world's food industry giants. However, its results prove that a personal perspective on the dieting experience can – and often does – pay off.
Weight Watchers. Weight Watchers does not offer any branded products, nor does it restrict or prohibit adherents to eat any particular food. It does, however, encourage non-processed foods in favor of highly processed ones. Its main approach is point-based and focuses on eating fewer calories, in order to create a deficit.
Both dieting and health insurance are highly personal matters, so what applies to one client does not automatically qualify another as eligible. In order to make sure that your institutionalized dieting plan is covered by your insurance provider, the best advice is to check directly with the provider themselves. After all, even a life insurance quote can greatly differ from one fund to the next, not to mention an elective type of medical treatment such as a diet. However, the best lesson to be drawn in this case is that, for actual results, thoroughly approved diets alone are the way to go – not some 'flavor of the hour' diet fad that will leave your body depleted of nutrients and likely to go on a yoyo effect-inducing binge.