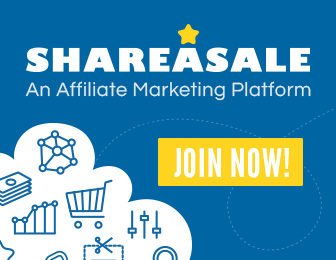 Two factors play very important role in causation of high blood pressure. They are diet and genetics (although exact cause of hypertension is yet to be discovered and for that it is still called essential hypertension). Unfortunately we do not have any control on genetics, but diet is within our control and a healthy diet is essential for healthy life. Diet is a major player in hypertension is clear from the fact that certain in certain communities high blood pressure are not common. The dietary role of hypertension is also clear from the fact that the prevalence of hypertension is more common among the Japanese settled in USA for last few generations than the Japanese who live in Japan.
Dietary Modifications Recommended in hypertension:
Proteins:
Protein intake should be like for normal people and excess intake of protein should ideally be restricted (this is mainly for the presence of high saturated fat and sodium in the food sources of high protein). Excess protein may also cause a burden on the kidneys and hypertensive patients are prone to develop nephropathy.
Carbohydrates:
Take carbohydrates which are complex like starch and dietary fibers, rather than simple carbohydrates like sugar.
Fats:
The total amount of fat intake should be reduced and low energy diets should be taken (low energy diets contain low fat content as 1 gram of fat gives 9 Kcal of energy in compare to 4 Kcal by proteins and carbohydrates). Fats should be of plant origin and not animal origin. Fats of animal origin are rich in saturated fatty acids and plant origins are rich in unsaturated fatty acids. Fats of plant origin are soy oil, groundnut oil, sunflower oil, mustard oil and corn oil. Fats from animal origin such as ghee, butter etc. and these should be restricted.
Other minerals:
Two other minerals (other than sodium), potassium and calcium, are important in relation to hypertension. An adequate potassium intake is an essential part of treatment which can be done by including sufficient amounts of potassium rich foods like milk, fruits and vegetables (if needed potassium supplementation can be done). Adequate amount of calcium may be beneficial in treating high blood pressure. Some of the calcium rich foods are milk and diary products, leafy vegetables etc.
Energy:
The total calorie intake should be reduced, especially for obese persons. Sometimes hypertension can be controlled by simply reducing body weight to normal and maintaining it. Even normal weight individuals can benefit from slight weight reduction. Reduction in energy intake should be combined with regular exercise.
Sodium restriction is an essential part of management of hypertension. Ideally the total sodium intake should be not more than 3 grams per day.
The objectives of preparing diet for hypertension:
To maintain adequate nutrition.
To reduce intake of sodium chloride (common salt) and also fat intake (depending on lipid profile).
To achieve gradual weight loss, if overweight and to maintain ideal body weight (BMI of 18.5 to 23) or as near to the ideal body weight as possible.