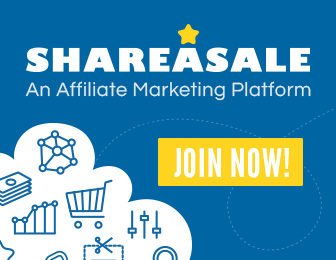 Have you ever considered opting for dental treatment abroad? It seems you could be part of a growing trend…
Avoiding waiting lists, whilst also sitting in the sun or soaking up the local culture seems like the dream solution and there is a growing list of treatments available including;
Dental implants
Cosmetic dentistry such as whitening and veneers
Crowns
Bridges
The advantages
There are many benefits to travelling abroad for treatment…
No waiting list – many people opt for dental treatment in Poland, for example, as the waiting list to have corrective treatment is too long
Cost – there is no doubt that for the same high quality treatment and service, the cost of dental work in Poland is far cheaper than in the UK
Attractive location – there are many countries that offer dental services and treatments, and it is not uncommon for patients to select to have treatment in a country that they consider 'exotic' or may have always wanted to visit. Through www.polishmysmile.co.uk, customers enjoy a city break in the delightful city of Krakow, as well as treatment.
Experienced, qualified and professional dentists and dental teams – the English-language dentists we use in Krakow, Poland are all highly trained, using the latest in up-to-date dental techniques and treatments.
However, it would be foolish to think that all dental clinics are of the same high quality and there are some issues that you need to be aware of…
Does it sound too good to be true? Although the cost of treatment abroad, including our own packages, are much cheaper than here in the UK, anything that sounds too much like a 'good' bargain or deal is probably worth avoiding. Do not base your decision of money alone – take into account all aspects, such as aftercare, insurances etc.
Does the dentist and their team speak and understand English? Many of the horror stories you hear and read about all seem to focus around mis-communication, not helped by the language barrier.
Who can you seek after care from? Some patients opt to have treatment abroad, and then have after care in the UK but you will need to check with your dentist if they are willing to do this. What can happen in some circumstances is that having the treatment put right can cost more than the initial cost of treatment!
Avoiding the nightmare of when things go wrong
Dental tourism has been gathering pace in the UK since 2010 and, with more cuts to NHS budgets on the agenda, many people are worried about how they will be able to afford to look after their teeth; a check-up alone can cost a lot of money!
On one hand, some people say it is sheer folly to opt for treatment abroad but the ball is firmly back in the patient's court and so here is how you can avoid the nightmare of things going wrong:
Always do your homework!
Research, research and research some more – knowing what you want done, the options for treatment, what could go wrong, where the clinic is, the qualifications of the staff, the reviews of the practice and much more – are all the things you simply must examine in detail. After all, you wouldn't simply turn up at a dental practice in the UK without having at least a phone conversation with someone at the practice.
The way in which NHS dentists are funded means that they are less likely to carry out procedures which are difficult or time consuming, as a result some treatments such as crowns, bridges and dentures have taken a hit in the numbers of people opting for these treatments or, as it has been suggested, dentists are opting to offer these treatments to less patients.
Complicated treatments are available abroad, at a much lower cost but don't forget, it isn't just about price; in fact, in many cases it is the speed and quality of the work that can be higher but for a slightly lower price.
Being prepared is the key to seeking successful dental treatment abroad; being prepared in case things go wrong with the right insurance and the right back is essential which is why many people are turning to specialist travel and dental companies.
Why not be part of this growing trend and get the smile you have always wanted – at a far reduced cost to your wallet and not your dental health – and spend time in the beautiful, vibrant city of Krakow?