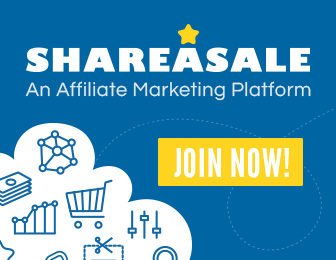 Hay Fever keeps a lot of people dreading the spring and summer months as their allergies run wild and make every day an uncomfortable affair. The constant running, itchy nose and watery, red eyes often leave sufferers reluctant to venture outside.
Hay Fever is an allergy to airborne pollen produced by trees, plants and grass. The pollen is carried on the wind, by birds and insects, making its way onto our clothing and into our homes. Symptoms are at their worst between May and July during the peak of the grass pollination season. Our body reacts to pollen irritating sensitive areas like noses and eyes, causing our immune system to try and flush it out of our system.
While Hay Fever symptoms can be reduced by staying indoors with doors and windows closed during high pollen counts or using over-the-counter sprays, medication and antihistamines. Staying inside and dosed up over the summer doesn't sound like an ideal way to spend your free time. We look at some alternative ways to combat hay fever symptoms over the summer months.
Bring on the Berries
Berries of the darker variety such as blackberries and currants contain high levels of antioxidants which are good for our health. In particular, red-skin grapes contain resveratrol which is an anti-inflammatory.
Avoid Dairy & Fizzy Drinks
Where possible, limit the amount of dairy and fizzy drinks you consume over the peak pollen months. While it's not a method to reduce symptoms of hay fever, dairy and fizzy drinks increase the mucus production in your respiratory system making your symptoms feel a lot worse. There are plenty of dairy alternatives to try, from rice-based products to coconut milk.
Stay Clean
It seems like an obvious option, regular cleaning will reduce the amount of pollen in your home, therefore reducing the symptoms. However, changing your clothes when you get home and rinsing your hair regularly (no need to constantly shampoo) will also do a lot to alleviate the build-up of pollen. You can also consider drying clothes inside to avoid pollen covering clean clothes on windy days.
Head to the Beach
Wanting to get out and about while the pollen count is low to mid? Avoid the city as increased air pollution can worsen the symptoms of hay fever. Instead head to the coast where the winds are blowing pollens inland and away from you. It's the perfect excuse for a weekend beach retreat.
Go Artificial
Sometimes in the summer months, there is nothing better than sitting in your own garden. Maybe not, however, if your garden is the source of your hay fever blues. Grass pollen is one of the leading causes of hay fever, but that doesn't mean you can't enjoy your green space. Replace garden turf with artificial grass, it's low maintenance, easy to install and most importantly, completely pollen free.
Time to Get Spicy
When you're feeling the pressure of hay fever symptoms from congestion and inflamed airways it can make you feel tired and worn down. Acting as a natural anti-histamine, eating spicy food can widen your airways and make it easier to breathe.
Garlic – Not Just for Warding Off Vampires
It might make your breath smell, but garlic has a whole host of health benefits. Eating garlic on a regular basis can boost your immune system and it acts as a decongestant, relieving the symptoms of hay fever such as headaches and itchy throats.
Don't suffer this summer, take precautions and prepare your body for the height of the pollen season. Not only will you feel a lot better about it, but you'll be able to get outside and enjoy yourself in the sunshine.