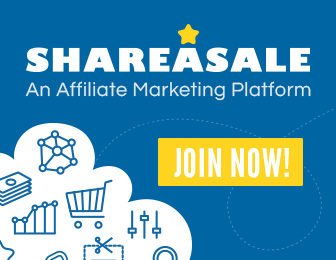 Choosing a good orthodontist is very important for the future of your healthy and beautiful smile. If you're searching for orthodontists and braces for you, or for your children, then you should do some research. How can we realize which Orthodontic office is better and which one should we avoid?
There are many factors that can turn a specialist's office into a reputable place that offers top notch services and treats you exactly the way you deserve.
Here are 10 tips to help you get a clear idea when choosing an orthodontist in Calgary.
Search for an Orthodontist that is University Trained
If you find a university – trained orthodontist, then he should be reputable, since only these doctors can get to become members of the American Association of Orthodontists.
Check for a Certificate from the American Board of Orthodontics
The certificate shows that your orthodontist is an excellent doctor and with the required equipment, he will provide a great treatment for your case.
Take a Look at the Office
If you look around in the office and see modern tech devices and a clean environment, that promotes reliability and comfort, then it should be a good place to start your treatment.
What Kind of X-Rays Do They Use?
If the office has digital x-rays, it's a good thing. The digital x-rays use less radiation than the traditional ones that work with film.
Are they Well Equipped?
Among their services, the office should have a cone beam x-ray machine that exposes their patients to a lot less radiation. The machine is similar to the CAT scan and will allow your orthodontist to take 3D x-rays of your teeth and see which teeth are un-erupted and locate them along with the impacted teeth.
Is the Office Equipped With a 3-D Scanner?
Having a 3-D scanner saves you and your orthodontist of the struggle of traditional molds for modeling your teeth, as the scanner will take electronic models.
Are They Experienced in Different Treatments?
It's important to know that your orthodontist can provide you more solutions in treating your teeth. If you require treatment using Invisalign, you should look for one that has a great number of previous similar cases that received this treatment. If the current doctor prefers simpler cases, then you should see one specialized in the treatment you prefer.
Does the Office Have a Soft Tissue Laser?
If you have problems with gum tissue that is over-grown, then the office should be equipped with a soft tissue laser. This laser is also great for uncovering teeth that erupt too slow.
Can Your Doctor Prevent 'White Spots?
After removing your braces, your doctor should place a sealant on the teeth surface to protect them from white spots. You should also have a strict and regular oral hygiene and avoid eating too much sugar or drinking soda, as they are the main cause of these lesions.
Can the Doctor Offer a Way of Speeding Up Your Treatment?
There is a way of speeding up the process of your treatment. Your doctor can give you a device called AcceleDent. If you hold it between your teeth every day for 20 minutes, the micro-vibrations that it releases will speed up tooth movement by almost 50%! And it will also make the whole treatment comfortable.
Image courtesy of patrisyu at FreeDigitalPhotos.net