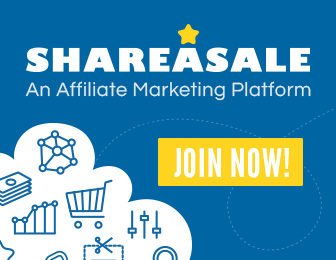 Regular visits to the chiropractor help promote and maintain spinal health, including the nerves and bones. Chiropractors adjust and realign joints that are out of place due to accidents or uncomfortable lifestyles. One uncomfortable lifestyle that can benefit from chiropractic care is pregnancy.
What are the risks?
If you are pregnant and concerned about the risks of chiropractic care, then you can rest easy knowing that the risks are few. In fact, most chiropractors are trained to work with pregnant women. They are aware of special needs required of a pregnant woman's body, and they know how to work with those needs.
Some chiropractors even have special tables for pregnant women that reduce unnecessary and uncomfortable pressure.
What are the benefits?
As you are surely aware, your body endures significant changes when you are pregnant. Of the changes that your body goes through, the following are a few that can lead to a joint or spinal injury: changes in your pelvis, changes to your posture, and a protruding abdomen coupled with a larger back curve.
Chiropractors working with pregnant women seek to create balance and alignment in the pelvis. If pelvic balance is off, the baby may have less space to grow in. This restricted space is known as intrauterine constraint. This also makes it hard for the baby to find the best position before delivery.
Chiropractic care can help a pregnant woman have a healthier pregnancy and less severe nausea symptoms. It can also decrease delivery and labor time, as well as pain in the neck, back, and related joints.
Another amazing benefit of chiropractic care during pregnancy is its ability to prevent a C-section.
What does chiropractic care have to do with breech deliveries?
The Webster Technique is a technique used by chiropractors to create a balance in the pelvis and relieve stress in the uterus and supporting ligaments of a pregnant woman. Larry Webster, the founder of the International Chiropractic Pediatric Association, created this technique to promote ideal positioning of the fetus.
The Webster Technique, when applied to babies in breech position, has proven to be successful 82% of the time. This significantly reduces all of the dangers that can come from having a breech delivery or relying on a caesarean section at the last minute. The ICPA recommends that chiropractors apply the Webster Technique to pregnant women no less than eight months pregnant.
The ICPA also recommends that all pregnant women should take advantage of chiropractic care to promote pelvic balance, regardless of the baby's position in the womb. As we explained above, high pelvic balance allows the baby to move into a position more ideal for delivery.
What now?
If you are unsure about whether chiropractic care is right for you and your pregnancy, be sure to see your regular doctor, as well as a chiropractor that he or she recommends. If your doctor is unaware of the benefits of chiropractic care during pregnancy, ask her to find out more so she can advise you as best as possible.
Katie Robinson is a former nurse and health blog writer.  She was extremely pleased with the treatment her doctor provided while pregnant; Katie attributes the much shorter labor of her second son to the chiropractic care she received during her pregnancy.