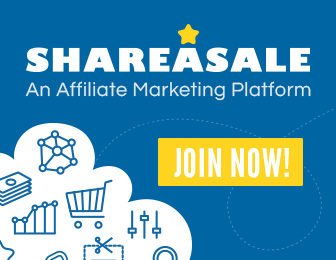 Anxiety is a common disorder that affects many people at different phases in life. Several studies have shown that the prevalence of anxiety is high. In the USA alone, up to a third of the whole population grapples with anxiety at any given moment. Most people suffering from anxiety do not take it seriously, unfortunately. For this reason, not much research has been put into the field. The drugs available today are either ineffective or counterproductive to most people. Most of the drugs given to those suffering from anxiety disorders also come with some negative side effects like depression.
In recent years though, increased interest in CBD as a remedy to ailments has become crucial for developing anxiety remedies. CBD oil has specifically been proven by research to have some great benefits when it comes to dealing with anxiety. CBD oil contains very minimal levels of THC and thus has no psychoactive effects.
The Research
Scientific research on cannabinoids is still going on. The research has picked up the pace in recent years mainly due to new friendly laws. The use of CBD as an anxiety remedy though has been common for quite some time. One of the widely known research reports about the effects of cannabis smoking was by Washington State University. This research showed that the different strains of cannabis containing different levels of THC and CBD had some effects on anxiety. The final observations of the research were published in the Journal of Affective Disorders and it showed that cannabis had some remedial use for people suffering from anxiety.

Other studies have also been done over the years. The National Institute of Drug Abuse gave a detailed account of how CBD was able to reduce stress levels in animals. The animals under study were demonstrated to have exhibited lower anxiety levels after they had been treated with CBD. Some experts have argued that CBD could have a huge potential for both anxiety and disorders like insomnia which are related to anxiety. Potential benefits have been shown to exist especially in the areas of combating post-traumatic stress and anxiety-related issues.
The Benefits
CBD oil has several properties that affect the psychoactive state of the brain. When it comes to dealing with anxiety specifically, CBD affects the CB1 receptor in the brain. This receptor is responsible for determining how the serotonin signals are received. It is therefore crucial for determining anxiety levels and thus the mental health of a person. Lower serotonin levels are generally the cause for anxiety and depression.
General Guidelines for Usage
CBD oil is still very new to the medical field and there is not enough information on dosage. More research needs to be done to determine how the remedy can exactly affect the different people. The commonly accepted guidelines for use, therefore, is to start small. You can use little doses of CBD to determine its effects. High doses are not harmful but it is not recommended to consume huge amounts especially if smaller dosage can work just fine. You can only increase the dosage if you find that the condition is yet to improve after a period of use.