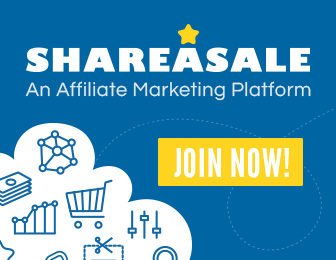 Dementia affects the brain and results in loss of memory, cognitive impairment, and brings about behavioral changes as well. Diseases, like Alzheimer's, strokes, multiple sclerosis and Parkinson's, can lead to dementia. Unfortunately, it sometimes is a non-reversible disease. If triggered by a brain tumor, low vitamin levels or excessive alcohol consumption, leading to dementia, then there is more of a chance of the condition being reversed.
It is especially heart-breaking when dementia strikes a loved one. Being the caregiver for a person with dementia involves a lot of changes. Here are a some important things that one can do if one is looking after a person diagnosed with dementia.
Diagnosis and Care:
It is important first to pay attention to the onset of dementia if symptoms, like forgetfulness and difficulty doing simple tasks, show up repeatedly. It is important to consult a doctor to ascertain the cause of dementia and then decide on a treatment protocol. Once the person has been diagnosed with dementia then it is necessary to support him or her with the correct diet, medication and most importantly lifestyle change.
Caregivers Should Keep a Few Important Aspects in Mind:
The person suffering from dementia will feel a sense of despair and therefore, it is doubly important to make them feel valued, respected and cherished. So whether it is a family member or a healthcare professional delivering the care, it is important to do everything possible to help the patient retain a sense of self-worth.
Include them in daily life. A person with dementia can still be included in family and social gatherings. It is good to sit down and talk to them and make them feel like they are a part of the household activities. People suffering from dementia may change the way they want to be addressed and the way they perceive affection. Accordingly, a caregiver should also make the change and demonstrate love and affection in a manner that makes both parties comfortable.
One of the main areas where respect for the person and their dignity is very important, is when they need help undressing, using the toilet and bathing. Act with courtesy and care but never with condescension. A genuine respect for the person in their most private moments will help them greatly.
In Conclusion:
• Treat the person with genuine care and respect
• Respect their privacy and their individuality
• Understand that their behavior is beyond their control
• Include them in conversations, family functions and normal activity as much as possible
• Be aware that everyday might bring on new challenges to deal with.
Written By Lisa Smith. Lisa has five years experience as a freelance writer in the health and care sector. Please note, dementia may require the consideration of residential care; the internet is a good place to locate a suitable care home offering the correct quality services required. We suggest searching with an area in mind using words such as care homes in Southampton for example. Lisa is currently working with MHA a charity providing care, accommodation and support services for older people throughout Britain.