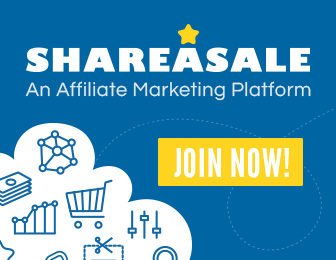 Health Insurance should be one of your top-most priorities while thinking of better healthcare for your entire family. Ill-health or accident can strike at any time without a prior warning. And with the ever-burgeoning hospital fees and other medical costs, the sudden financial burden can be over-whelming.
Imagine not having to worry about finances in case of a medical emergency – that is only possible if you have a health cover, or the mental toll you will experience while trying to figure out pre/post hospitalization charges, doctors' and surgeons' fees, medicines, etc. will have an even more detrimental effect on your health. Health insurance policies can protect you from heavy medical fees and help you shoulder the financial burdens when you need it the most. Max Bupa health policies can provide protection to you as well as your dependents in case of a medical crisis.
Another reason everyone should get a health insurance is that nowadays younger and younger people are developing lifestyle diseases. Getting a Health Insurance early on will keep take care of the expenses that may be incurred sooner than later.
Apart from ensuring that you are able to meet healthcare expenses, the other benefits of having a policy with comprehensive coverage are:
Cashless Treatment Facility:
You will no longer need to worry about carrying huge amounts of cash with you, because according to this facility, the payment will be settled between the hospital and the insurer
Lower Premiums for younger policy holders:
Your premium is decided based on your age and medical history. So, it's a good idea to consider getting a health cover when you are younger, because your chances of falling ill are lesser
Income Tax Benefits under section 80D & 80DD:
The Premium that you pay according to the terms of your policy qualifies for a deduction, so you will have additional savings
Family Floater/Individual Plans:
You probably worry about the health of your spouse, children, parents, grand-parents, in-laws, etc. Choose between an affordable family floater plan to secure their health or opt for more comprehensive individual covers.
Assured Renewability:
You need to be sure of lifelong renewability without any hassles, as far as your health cover is concerned. The plan that you choose should not cover you for just a year, but should be able to support you for a lifetime.
Maternity & Child Care Benefits
Maternity Expenses for up to two deliveries will be covered, including complete treatment for the new mom and baby till the time of discharge from the hospital. Additionally, newborn babies will receive a health cover from birth till the plan is renewed and will also avail the benefits of all necessary vaccinations. Premium policy holders will also get to consult top-notch dieticians for their children, till they turn 12.
Proactive Health Relationship & Management Benefits:

Health Check-up on Renewal
Your health is precious, so it is only fair that you get a free health checkup when you renew your policy.
24/7 Health Line
Such a facility allows you to access health related advice when you need it, no matter where you are
Additional Benefits
The perks of leading a healthy lifestyle include attractive offers and discounts on health related services and products!
Buying health insurance online has become all the more convenient today. Find out more about the Health Companion Plan, Heartbeat Plan, Health Assurance Plan or Corporate Plans to find one that best suits your requirements. When you choose Max Bupa, you choose quality, sincerity and a drive for unmatched services, so make a smart choice while selecting a health cover for you and your loved ones. Your wellbeing is our number one priority. So safeguard your peace of mind with Max Bupa, one of the leading Health Insurance providers in the country.
Image courtesy of [phasinphoto] at FreeDigitalPhotos.net