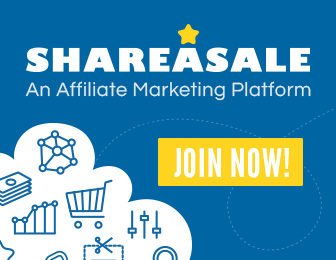 We all are aware of the health benefits of breastfeeding for infants. Mother also gets several benefits (health and other benefits such as better emotional/psychological benefits, economic benefits etc.) for breastfeeding. Breastfeeding is the most cost effective way of upbringing of a child. Breastfeeding improves immunity and the baby gets sick less frequently. During exclusive breastfeeding, there is practically no cost for nutrition of the baby. The only cost is for provision of balanced nutrition for the mother. Breastfeeding delays menstruation and chance of becoming pregnant in reduced.
Breastfeeding has several benefits for the mother, such as weight loss, stronger bonding with the baby, hormone release, and several long term health effects.
Weight loss for mother due to breastfeeding:
The fat which accumulates in the body of mother during pregnancy is used up for producing milk, which helps in weight loss, if breastfeeding is continued for more than 6 months. But the weight loss during breastfeeding is highly variable and not highly significant. But there is some weight loss during breastfeeding.
Breastfeeding cause stronger bonding:
Hormones released during breastfeeding can help making the maternal bonding stronger with the baby. Support by the father for breastfeeding also improves familial bonding.
Hormone release during breastfeeding:
During breastfeeding hormones oxytocin and prolactin are released, which makes mother more relaxed and happy to nurture her baby. Breastfeeding immediately after delivery increase secretion of oxytocin, which help to contract the uterus and help in reducing blood loss.
Long term health benefits of breastfeeding for mother:
Breastfeeding has several long term potential health benefits for mother. Breastfeeding can reduce risk of chronic diseases such as cardiovascular problems and diabetes type-2. Breastfeeding helps in reducing complications during subsequent pregnancies and delivery.
Breastfeeding can suppress ovulation by several months and reduce risk of becoming pregnant. But some women may ovulate within 2 months from delivery despite regular breastfeeding; hence gestational amenorrhea can not be used as a method of contraception.
Some long term health benefits of breastfeeding for mother:
Reduced risk of certain cancers such as breast cancer, endometrial cancer, ovarian cancer etc.
Long term breastfeeding (2 years or more) is associated with reduced cardiovascular problems.
Lower risk of metabolic syndrome.
Diabetic mothers who breastfeed their babies require less insulin.
One study fond that long term breastfeeding is associated with lower risk of rheumatoid arthritis, in compare to mother who breastfeed for short duration.
Image: FreeDigitalPhotos.net