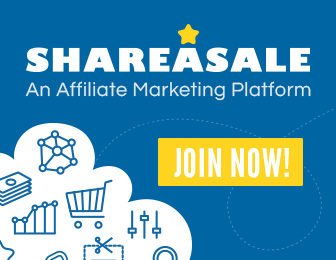 "Health is Wealth", but where does this wealth come from?  Is eating ice creams or fast food more dangerous for our body than having soup, vegetables or low fat products?  Out of the two which one is really the healthy option and why?
I would recommend that you closely examine both options. You will find that there are two kinds of hazards, first, which are visual and second the ones that are invisible. From the two, the second one is far more dangerous role than the first one. Few of these are explained below:
MSG (Monosodium Glutamate) – It is a flavor enhance additive which is used in food to make it tastier. It has been said that "it can make even dirt tasty." Basically MSG is present in almost all packed foods available in the grocery shops like readymade curries, soups, chips, snacks, low fat yogurt, ice creams, and packet vegetables as well as other processed food including corn and soya products.  In most of the low fat foods MSG is present. Most restaurants use MSG, as it is the most common form of flavor enhancing additive that is used in stocks just to make low fat food tastier.
MSG can damage brain, anxiety, affecting our learning efficiency, digestion problem, creating confusion and depression, joint pain and various other diseases.
The most common disease from which most of the people suffer is obesity but how do we get fat when we eat normal food, the truth behind is that somehow we eat chemicals including MSG. MSG makes our appetite work faster but depresses  the activity of our body thus make us lazy. Although MSG (which is amino acid release insulin that drops our blood sugar) makes us hungrier, it also converts our calories into fats resulting in OBESITY.
HYDROGENATED OILS – These are basically present in most of the packed fried foods to make the shelf life longer and to save the cost. These are available in most of the Fried packed snacks that have a longer shelf life like biscuits, waffles, peanut butter, cereal bars, canned soups, salad dressings etc. Hydrogenated oil that contain Trans fats are considered as "dangerous fat" as they can cause infertility, hormonal imbalance, weight gain, diabetes, skin damage, cancer, short height etc.
ARTIFICIAL FLAVOURS AND COLOURS AND SWEETENERS – these are available in almost all the food products but some of the colors and flavors can cause tumor like yellow 5, 6 and Red 40. These colors are extracted during the process of distillation of coal and formed as coal tar which is used as color in food.  Artificial sugar like sugar free sugar is also a sweet poison which satisfies your taste buds by killing your health slowly. In extreme cases it can create cancer.
Although it's impossible to completely get rid of these chemicals we can take some small measures to reduce our consumption. By reading the labels of food products, shifting to more fresh fruits and vegetables instead of packed food, limit consuming food outside, Choosing food in restaurants with care – all can contribute in maintain our "biggest asset – our health"
About the author: Roberta Smith writes for http://www.toyotaplace.com. She enjoys content and writing about the social sphere.
Image courtesy of [Mister GC] at FreeDigitalPhotos.net