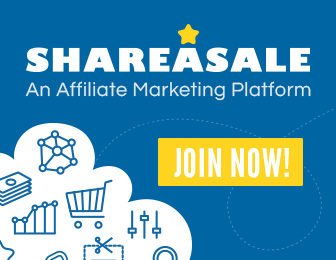 The National Mental Health Commission of Australia recently came out with the first ever national report card on the adequacy of mental health treatment for Australian patients – and the results are worrying to say the least. According to the nationwide research report, over 900,000 Australians suffering from mental health issues are not receiving the required type of care. What is more, one in 3 Australians who are, in fact, receiving mental healthcare are being restrained, contained, or otherwise treated against their will – which, in turn, raises further issues on the adequacy of the country's healthcare system and the toll such practices are taking on the national economy.
According to the chief researcher behind the report, Alan Fels, chairman of the National Mental Health Commission, treating patients against their will and restraining them either with belts and straps or through the use of sedation is not the appropriate way to approach treatment of cognitive or emotional issues. Feels explained that a more efficient and humane method to treating such problems would be to reach potential sufferers earlier on during the development of their affliction, and convince them to seek support of their own accord.
Mindfulness psychotherapy expert Adam Smerzling of Bayside Psychotherapy broaches on a similar topic in a recent article that discusses the differences in approach between psychology and psychotherapy. The main point of the article is that, while psychology may seem like it offers viable labels for ascribing to people and the way they act, it almost always ends up in a reductionist attempt at pigeonholing actual human traits and behaviors, simply because this looks like it would lead to a quick-fix type of solution. Since we live in a consumerism-driven world, where instant gratification is at once the norm and the Holy Grail, the prevalence of 'psychological' explanations for human behavior is understandable, yet no less detrimental to finding actual healing. Conversely, psychotherapy is all about finding a tailored, long-term, sustainable solution to the particular problems of each individual. Psychotherapy requires more of an effort on the part of the person undergoing treatment, but its results are often much more lasting and gratifying.
Meanwhile, as the National Mental Health Commission report card points out, mental health issues are not to be taken lightly, since they take a huge toll on the quality of life experienced by sufferers and also reduce their life expectancy by as much as 10 to 32 years. This is because people who suffer from anxiety, depression, compulsive behaviors and such will often lapse into (self-)abusive behaviors, ranging from smoking and binge eating to alcohol and drug abuse. Ultimately, mental disorders lead over 2,000 Australians to suicide each year, with an additional 65,000 failed attempts on a yearly basis.
The NMHC chair, Professor Alan Fels also points to the costs of the national mental healthcare system, which currently account for a yearly spend of $6.3 billion. According to Fels, the current report results do not justify such colossal expenses, and there isn't yet enough available data to determine whether or not enough is being done toward improving the patients' quality of life. This is all the more worrying in a country where 50 per cent of the population will experience at least one episode of mental illness at some point during the course of their lifetimes. At present, circa 3.2 million adult Australians are suffering from one mental illness or another, and the toll mental illness is taking on the country's economy has been estimated at $20 billion each year. This is because sufferers of mental illnesses are twice as likely to be unemployed than healthy individuals, and most of them also suffer from a variety of physical health issues – from obesity to diabetes and so on. The survey recommends that the general population is regularly tested for signs of emotional and cognitive disturbance, while the healthcare system focuses its efforts on improving access to proper and timely treatment.