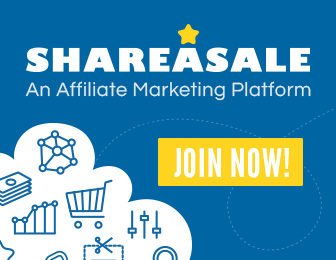 The best indicators of air pollution are sulphur dioxide, suspended particulate matters (SPM) and smoke. These are monitored daily over several sites in a city. The results are than collected centrally. Generally the following pollutants are monitored.
Sulphur dioxide: This is most important indicator of air pollution and a major contaminant in cities and industrial areas. Its concentration is estimated in all air pollution surveys.
Smoke & soiling index: A known volume of air is filtered through a white filter paper under specified condition and the stain measured by photoelectric meter. It is expressed as micrograms per cubic meter of air as an average over a period of time.
Coefficient of haze: It is the amount of smoke or aerosol in air. It is used mainly in USA.
Air Pollution Index: It is an index which takes into account one or more pollutants as a measure of severity of pollution in a particular area. For example in USA the index is calculated as follows: 10 time sulphur dioxide concentration plus two times carbon monoxide concentration ( both in PPM by volume ) plus twice the coefficient of haze. It the index is 12 to 50 or more than that it is considered serious.
Grit and dust measurement: Grit dust and other solids are collected and analyzed on monthly basis .
The lowest concentration at which adverse effects are seen if exposed for certain duration of time are determined by international agency like WHO. In 1987 WHO published. Air Quality Guideline for Europe has described approved methods of determining concentration of common air pollutants and their health hazards.
The table below shores the maximum upper limit acceptable and also maximum duration of exposure to air pollutant acceptable without adverse effects.
Substance

Concentration

Average time for development of adverse effect.

(1)Cadmium

1-5 ng per cubic meter

10-20 ng per cubic meter

1 year(rural)

1 year(urban)

(2)Sulphur dioxide

500 µg per cubic meter

350 µg per cubic meter

10 minutes

1 hours

(3)Styrene

800 µg per cubic meter

24 hours

(4) Carbon monoxide

100mg per cubic meter 60mg per cubic meter 30mg per cubic meter 10mg per cubic meter

15 minutes

30 minutes

1 hours

8 hours

(5)Carbon disulphide

100µg per cubic meter

24 hours

6)1,2 dichloroethane

0.7mg per cubic meter

24 hours

(7)Methylene chloride

3mg per cubic meter

24 hours

(8)Formaldehyde

100µg per cubic meter

30 minute

(9)Hydrogen sulphide

150µg per cubic meter

24 hours

(10)Ozone

200µg per cubic meter 100µg per cubic meter

1 hours

8 hours

(11)Nitrogen dioxide

400µg per cubic meter 180µg per cubic meter

1 hours

24 hours

(12)Mercury

1 µg (indoor air) per cubic meter

1 year

(13)Manganese

1µg per cubic meter

1 year

(14)Lead

1µg per cubic meter

1 year

(15)Toluene

8mg per cubic meter

24 hours

(16)Tetrachloroethylene

5mg per cubic meter

24 hours

(17)Trichloroethylene

1mg per cubic meter

24 hours

(18)Vanadium

1µg per cubic meter

24 hours