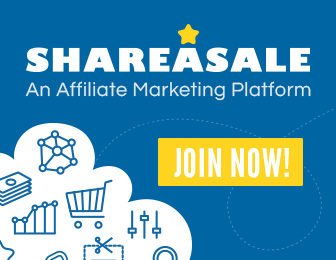 It can often feel like you're trying everything to keep your skin clear and yet the spots keep on coming. You could be of any age, gender and then bam – there they are, uninvited, sore and crippling to your confidence.
So why is it that you lost the skin lottery?
Believe me, you're not alone:  I'm in my thirties and I still suffer from bad acne outbreaks. But all is not lost. There are many potions and creams out there to beat acne; you just have to really understand what it is and where it comes from.
Personally I find that many of my acne outbreaks arise from stress. When you're stressed, you tense up and your body releases stress hormones called Cortisol. This can increase the skin's oil production, making you prone to spots. It's really hard to monitor and control, especially if you have a busy job, children, a social life, tests to study for etc.
5 Tips to Lower Your Risk of an acne Outbreak
1) Plan your Time
Ensure you spend a bit of time  preparing things for the next day the evening before. Simple as it is, that morning dash – losing keys, wrestling for the bathroom, and missing breakfast can all contribute to the beginning of a bad day and a tense body.
2) Exercise
Make sure you're getting enough exercise. One of the key reasons you may have a break-out could be due to a lack of endorphins and wound up muscles. This is easier than you think; a thirty minute walk and a two minute stretch each day can be good for the skin and the soul.
3) Get enough Vitamin D
Many people suffer from SAD (Seasonal Affective Disorder), which means in the darker seasons, they feel pretty down. Usually it's the lack of vitamin D which leaves a person feeling out of sorts in this case. SAD can also impact your skin as a result. Investing in a therapy lamp can really help banish your blues – these lamps give you a blast of bright light which half the strength of natural sunlight, no UV included, so they're all good.
4) Alternative Therapies
If you suffer from depression or anxiety, I would advise looking into acupuncture, massage, speaking to your doctor or considering cognitive behavioural therapy. Stress is complicated, deeply rooted, and can take a very long time to get under control, especially if it's rooted in the past.  I've found acupuncture and visiting a dermatologist most effective for me.
5) Sleep
Finally, make sure you're getting enough sleep. I recommend not setting an alarm at least once a week. Going to bed early is a given, but nothing beats an undisturbed lie in. Ensure your family members or house-mates are aware that you're resting and try to soak in all the hours you can. Black-out blinds and earplugs will also help you to rest.
What are your personal tips for keeping acne and stress at bay?
Gavin Harvey is a personal trainer with a passion for travel. When he's not busy exploring the rest of the world, he lives in the UK with his partner and two cats. A sports fanatic by day, he's an avid blogger by night and works closely with Salcura.