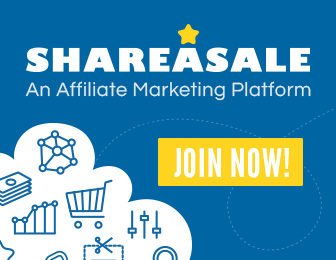 The mental health field is one of the most challenging, yet rewarding industries that a person can choose to enter. The day-to-day tasks and responsibilities of those working in mental health are often quite wide ranging and nurses need to be flexible and able to think on their feet.
If you're considering a career as a mental health care nurse but aren't quite sure if it's the right field for you, here's a look at some of the experiences, tasks and potential problems you might encounter in the role.
Overview of the role
Mental health nurses are responsible for caring and working with some of society's most vulnerable people. The goal is generally to improve these individual's experience by helping them to live more independently.
What are the day-to-day tasks?
In reality there isn't actually a typical day in mental health nursing jobs, with every experience presenting new and different challenges. A lot of this variation comes from working with people – patients differ in their needs and their personalities. Nurses need to be prepared to adapt to these changing factors.
Nevertheless, there are some common tasks that a mental health nurse could expect to complete. Assessing the needs of a patient and examining their sleeping patterns, their thought cycles and their mood swings are some of the daily responsibilities.
Planning a patient's care schedule, developing strong trust ties with patients and participating in group work activities like music, craft and relaxation are all common.
Mental health nurses also have strong professional ties with other people affected by mental health, such as supporting families and carers. There can often also be a HR and administrative aspect to mental health work. Nurses will often be required to organise and delegate other staff, write up reports on progress and assist with the administration of medication for patients.
At the heart of the mental health nursing profession, there is the full spectrum of responsibilities expected from an everyday hospital nurse. This includes but is not limited to taking a patient's temperature, assisting with their feeding and helping people upkeep their personal hygiene.
What will my hours be?
The number of hours in a nurse's average working can vary a lot. This depends on what facility they are working in, for instance in a day hospital, a ward hospital or as a community mental health nurse.
The full-time job will generally involve a standard 37.5 hours every week, but can incorporate weekends or possibly night shifts in some positions. These types of shifts are typical for ward nurses. Those who are involved in the community in the capacity of outreach programmes are often expected to be on-call in less desirable hours, like evenings and over the weekends.
Who are my colleagues?
If you're interested in a mental health, being a people-person is a real advantage.  You will be expected to liaise and interact with a host of different types of professionals such as doctors, occupational therapists, social workers, physiotherapists, art therapists and charity representatives. This means you're colleagues will be as varied as the job itself.
Image courtesy of hin255 / FreeDigitalPhotos.net